Haryana's strategy backfires at them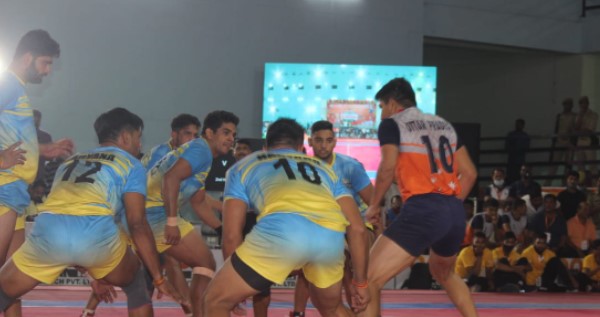 Yesterday was a dramatic turn of events in the 68th National Kabaddi Championship in Ayodhya, Uttar Pradesh. The last matches of the group stage round were played in the morning session on the third day of the tournament yesterday. Many people were left surprised after seeing the result of the match between Haryana and Tripura in Group E.
This match was the last match of the group stage round. The Haryana team is full of famous players. However, they lost to a very weak team like Tripura 17-50. After this match, Haryana finished second in the group. In this matc h, Haryana had rested their star players Pardeep Narwal and Amit Hooda. Their dynamic young raider Meetu also scored only 2 points.
After losing the match, Haryana faced Uttar Pradesh instead of Chandigarh in the pre quarters. Although Haryana got the match they wanted, what actually happened was completely different. Pardeep Narwal (13) and Meetu (10) scored Super Ten but still Haryana lost to Uttar Pradesh. From Uttar Pradesh, Nitin Tomar (13) and Abhishek Singh (10) scored Super Ten. With Uttar Pradesh leading 40-36 in the last minute, Rahul Chaudhary took a point on Do Or Die Red to seal Uttar Pradesh's victory.
After this, there was a discussion in the kabaddi circles that the strategy of the Haryana team, which was thinking of winning the next match after losing the match against the weaker team, backfired at themselves.