Here is the reason why Pardeep's Dream 7 did not have a right corner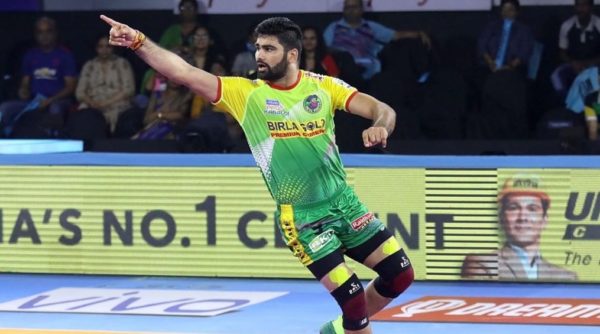 Record-breaker Pardeep Narwal had announced his Dream 7 team a few days back. He was speaking at a live session on "Beyond the Mat" hosted by the Pro Kabaddi League's Instagram handle.
Pardeep's team consisted of 4 Ajay Thakur, Pawan Sehrawat, Naveen Kumar, Pardeep himself as four raiders. Parvesh Bhanswal was the right cover and Sunil Kumar was the left cover. Pardeep had included Surender Nada as the left corner. While Pardeep was thinking who to name as Right Corner, he was told that seven players had been completed. With the inclusion of four Raiders in the squad, the right corner position in Pardeep's squad remained vacant.
This time many fans had raised questions about this dream team chosen by Pardeep. In a post on the Pro Kabaddi League's Instagram handle, fans asked who would play Right Corner? This question was answered by Pawan Sehrawat commenting "I will play". Speaking on 'Beyond the Mat' last week, Pawan further revealed this.
Pawan started his kabaddi career as a right corner. Even in the Pro Kabaddi League, he debuted as a right corner. He was also selected as a right corner in the Indian Railways team. So even though Pardeep's team doesn't have a right corner, I can play there, Pawan told the fans. Pawan's explanation made it clear for the fans wondering why there was no right corner in Pardeep's Dream 7.