Here is why Manpreet lost whopping 60 kg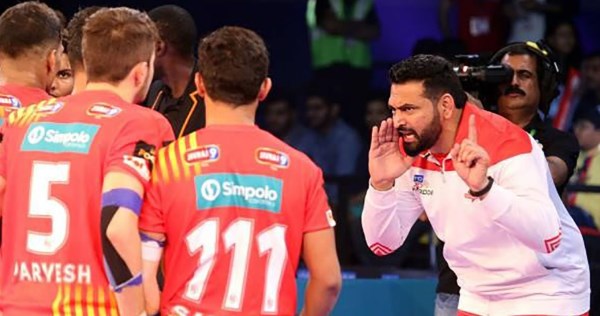 – Nachiket Dharankar
We all know the popularity of Pro Kabaddi. Many players want to play in this league which has become hugely popular since its inception. Even Manpreet Singh, who has played kabaddi internationally for India, could not resist the temptation to play pro kabaddi. However, Manpreet's journey to pro kabaddi was not easy. He had to work hard for it. Manpreet himself informed about it. He was speaking at a live session on 'Beyond the Mat' hosted by the Pro Kabaddi League's Instagram handle.
Speaking on the occasion, Manpreet said,
"I had to work hard to play pro kabaddi. Although I am a kabaddi player, not only the art of playing kabaddi but also the weight is important to play in this league. To play in this league, the weight of the player should be less than 85 kg."
"I weighed around 130 kg in August. So I had to lose weight in a very short period of time to play pro kabaddi. It was very difficult. But my son is also a big fan of pro kabaddi and he insisted that you should play in pro kabaddi too. This inspired me. I lost 46 kg for 6 months focusing on my weight and fitness. Being a North Indian, my diet consisted of more foods like ghee, curd, milk, so naturally, I had to work harder. With the goal and the desire to fulfil the child's desire, I finally got into pro kabaddi. "
Manpreet has played only one season in Pro Kabaddi in which he also won the championship from Patna Pirates. In the final match, Patna Pirates had beaten U Mumba 31-28. He played a total of 13 matches in which he scored 29 points with 24 raids and 5 tackles.