Here's what U Mumba vice captain targets in 2022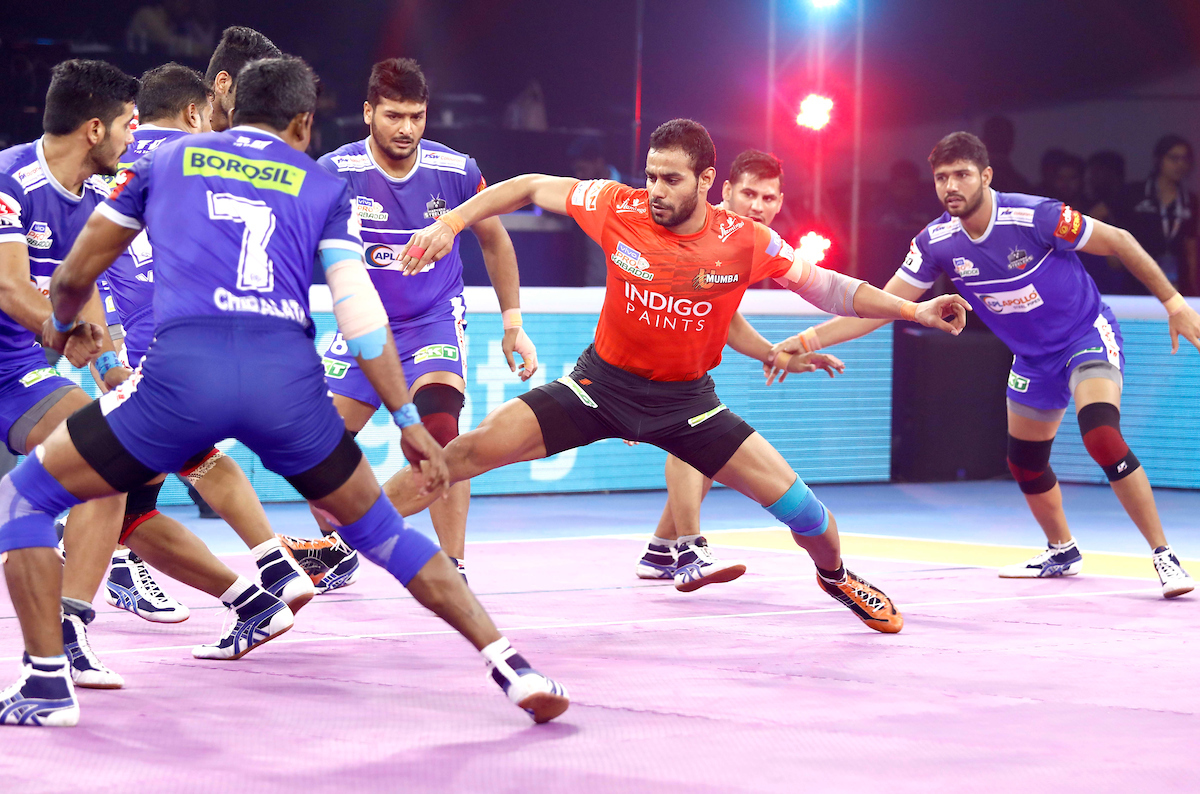 Pro Kabaddi League Season 8 is set to commence from December 22 in Bengaluru. Due to Covid pandemic the league is happening with more precautions and safety as to avoid the infections. Most of the teams are done with their mandatory quarantine period in Bengaluru. After 7 days and negative reports they have started to practice on the mat.
Recently U Mumba vice-captain Abhishek Singh joined a twitter space hosted by team's official fan club U Mumba Mandali. Hosts and some fans had a question & answer session with Abhishek. Talking about the role of vice captain Abhishek said he is looking forward to it. Qualifying for the playoffs will be his first aim.
One of the hosts asked him about his vision in 2022. He responded that 2022 is a huge year for us. Asian Games 2022 will be happening. So I am looking forward to perform better in PKL. That will help him to get a place into Indian team. In the training sessions the team worked hard. Also they enjoyed a lot due to some funny incidents. Friendly atmosphere in the team plays a major role.
U Mumba had a very great start in season 6 and 7 but they had to take exit in the eliminators. Highlighting this point a fan asked Abhishek why this happens. Abhishek said sometimes it is a bad day for a player. But we will give our best and not let you down in PKL 8.