Himachal Pradesh boys & Haryana girls team clinched Gold medal at Khelo India Youth Games 2021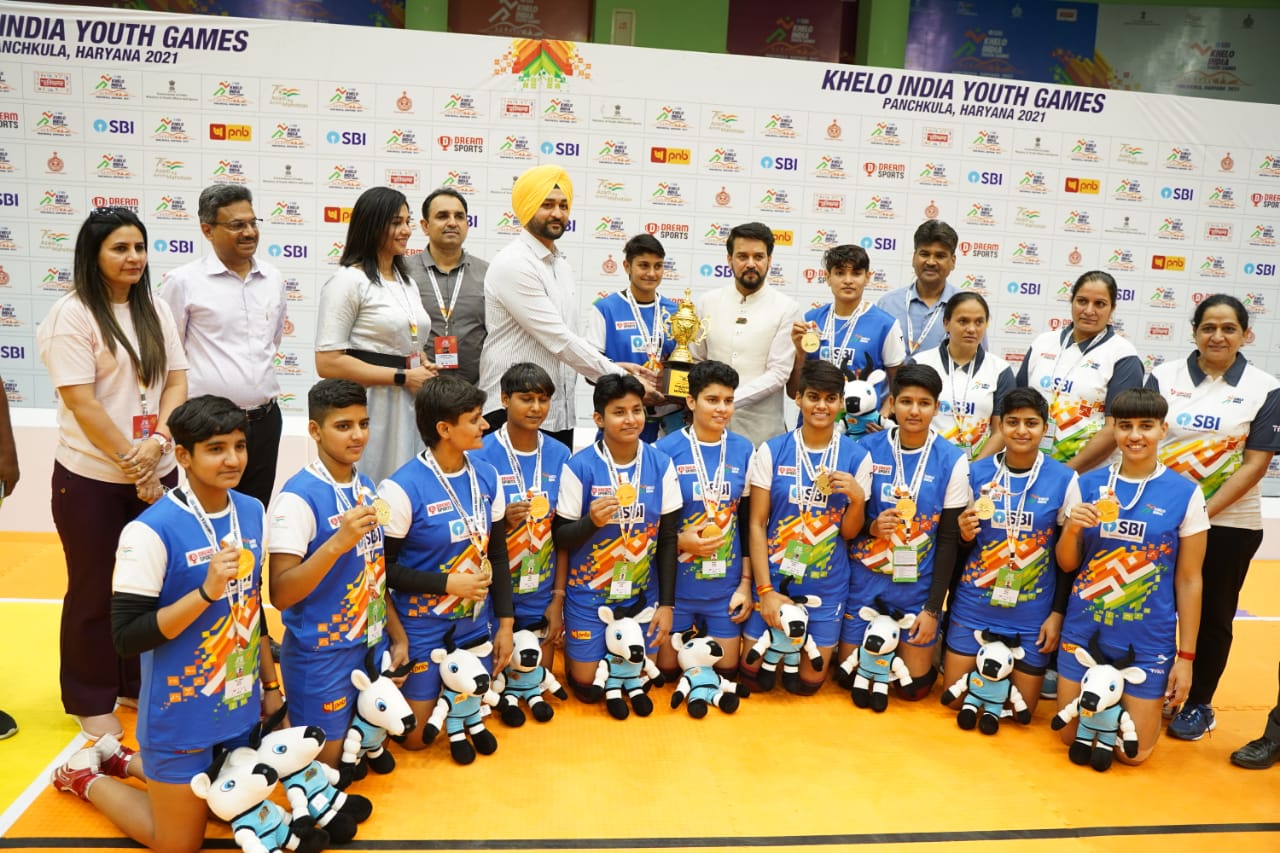 The Indian Central Government in associate with Haryana State Government have organised 4th Khelo India Games Haryana 2021. Kabaddi matches at Khelo India have started from 3rd June.
Himachal Pradesh boys team won the gold medal with crushing hosts team Haryana. Himachal team covered 10 points lead & the game was tied at the end of 40 minutes.
Both team were given 5 raids each. Himachal Pradesh won the game. In girls section hosts Haryana team bought back gold medal by dominating Maharashtra 48-29.

Earlier group stage matches were over on 6th June. Himachal Pradesh beat Uttar Pradesh & Haryana defeated Maharashtra to enter the final.
Before that, Haryana girls team crushed Andhra Pradesh & Maharashtra team thrashed Tamilnadu to secure their place in the finals of girl's section.
Union Sports Minister Shri. Anurag Thakur was present here. He presented the medals & prize to winners & runner-up teams of Kabaddi at Khelo India.