His music entertains as much as his Kabaddi
Not just on the mat, he is Bahubali of music as well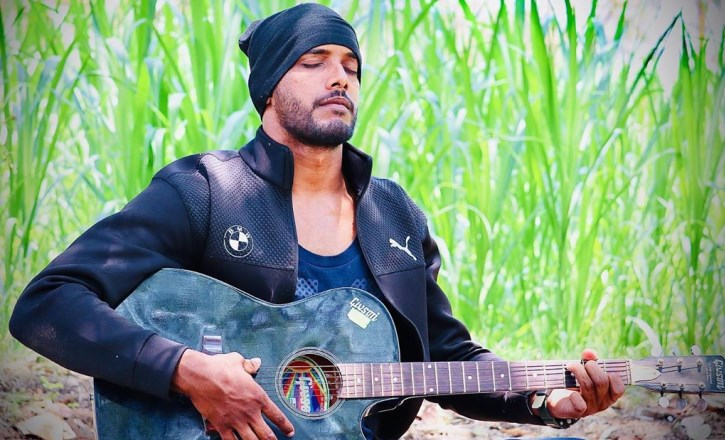 Kabaddi players are known for their physique and raw strength. These players, who spend most of their playing life of mats, are seen paying attention to their bodies even when they are not on the mats. Apart from kabaddi, these players are often seen pursuing hobbies like video games or watching movies. However, when a player from Maharashtra is not on the mat, he picks up a guitar and sings as well. That player is Siddharth Desai.
Siddharth's singing is not new to his fans.
Along with kabaddi, Siddharth has also developed a passion for singing and playing the guitar. From time to time, he shares videos of his songs with his fans on Instagram.
Many players seem to be resorting to different ways to spend time in the lockdown that is currently underway due to Corona. Siddharth, however, does not see the need to work hard for this. In the last few days, Siddharth has shared some videos of his guitar playing and singing on his Instagram. This includes Hindi songs like Maa, Tere Bin Nahi Lagda Dil Mera, Dil Diya Galla as well as songs from Marathi movie Aga Bai Arecha. Siddharth is known for his strong physique. There is also a fan base for his exercise videos. Meanwhile, Siddharth has given a pleasant shock to everyone by bringing his other side in front of the fans like singing.
Siddharth made his debut for U Mumbai in the sixth season of the Pro Kabaddi League. In the seventh season, the Telugu Titans made a bid of Rs 1.45 crore and included him in their squad.