If you want to be a good player, listen to what Manpreet has to say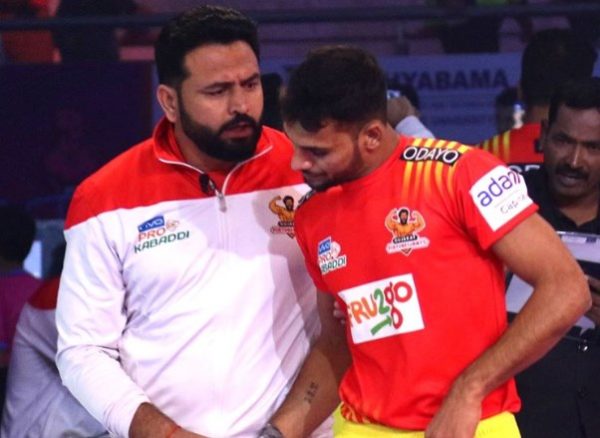 Every player wants to go ahead and play for India, to represent India at the international level. Some take great pains to do this, while others choose the wrong path. This often involves young players. Gujarat Fortune Giants coach Manpreet Singh has given a special mantra for such new and young players. He was speaking at a live session 'Beyond the Mat' hosted by the Pro Kabaddi League's Instagram handle.
Speaking on the occasion, Manpreet said, "When young players start playing kabaddi, they should not focus on the style of the senior players but their style of play. They should learn how to raid like the seniors, how to play like them. Many youngsters when they start playing kabaddi are living at home. So they can get nutritious food as they are at home. So they should not use protein and supplements in their diet. It is difficult for you to get such food when you are away from home. Pro Kabaddi players travel constantly. They do not always have access to things like meat, green vegetables, milk etc. So they use protein and supplements."
"At the same time, young players need to focus on practice. Also, if you get injured while playing, you need to give them enough time to recover. Often, young players rush to get back on the mat and the injury gets worse. This only adds to your loss."
Manpreet played a season of pro kabaddi for Patna Pirates. He had led Patna to the title this season.