Important Meeting of the Organizing Committee on Preparations for the National Kabaddi Competition – Detailed Report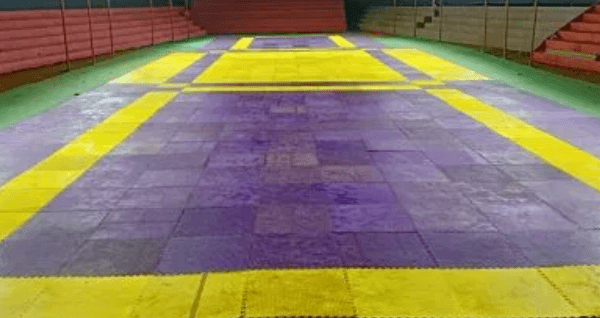 The men's national kabaddi tournament will be held in Ayodhya, Uttar Pradesh from April 13 to 17. The tournament will be held at Dr. Bhimrao Ambedkar International Stadium. The tournament will be inaugurated by Union Minister of State for Finance Anurag Thakur and Uttar Pradesh Chief Minister Yogi Adityanath has been invited for the closing ceremony. The Indian Kabaddi team will be selected from this competition. The team will further participate in the Asian Championships and other international competitions.
An important meeting of the organizing committee was held under the chairmanship of MP Lallu Singh on the occasion of the competition. At this time, on April 11, it was decided to conduct covid test for all the organizers and volunteers involved in the competition. A total of 14 committees have been formed for the successful organization of this competition and each committee has been given different responsibilities. At this meeting, a report on their work was invited from each committee.
Speaking on the occasion, Lallu Singh said, "After a gap of 40 years, Uttar Pradesh has become the host of the national tournament. It is a matter of pride for Ayodhya." The meeting was attended by Neeraj Kanojia, Dhananjay Verma, Ajay Dubey, Om Prakash Singh, Pintu Manjhi, Manoj Srivastava, Manmohan Jaiswal, Sangram Sinha, Vijender Jaiswal, Rajesh Singh.