India will face dark horse Chinese Taipei in semi finals of Asian Games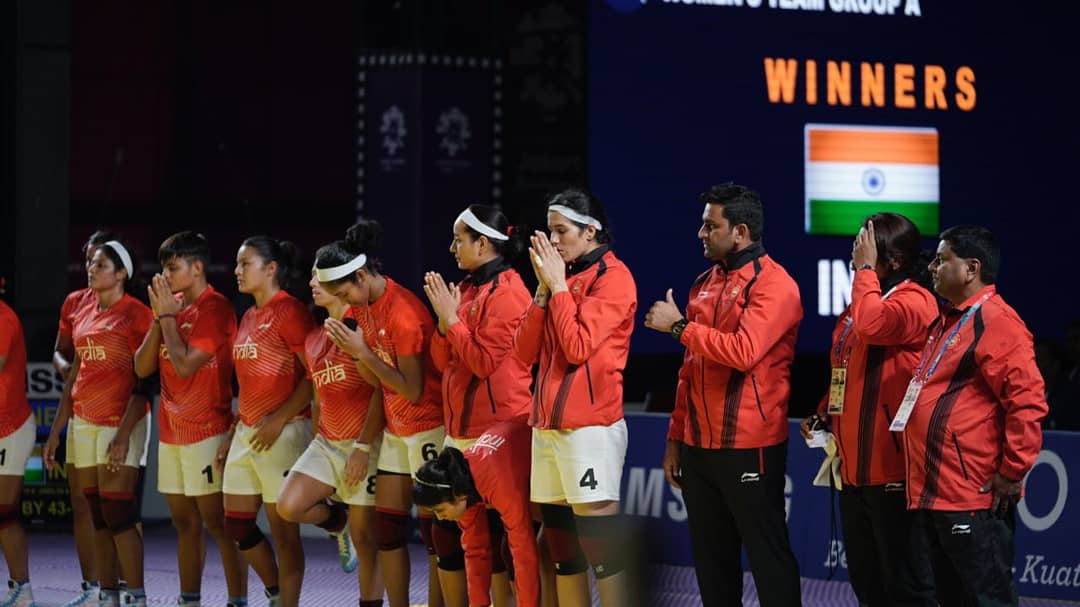 On last day of the group stage, Thailand women's kabaddi team beat host Indonesia 35-15 and have been qualified for the semi-final of Asian Games 2018. Semi-finals too will commence today at 1.30 pm as per IST.
India, Thailand from the pool A and Iran, Chinese Taipei from the pool B have been secured their places in semis.
India remained unbeatable in group A. They have won their all four matches. They will be up against Chinese Taipei who created the biggest upset by defeating Iran, the second successful team at Asian Games. They won matches against Bangladesh and Iran but lost to Korea.
Semifinal will take place between Iran and Thailand. Iran won two matches and lost one match in group B. Iran easily defeated South Korea, Bangladesh and lost to Chinese Taipei which was unthinkable.
Semi-final Lineups in women's category:
Semi-final 1- India (Winner of group A) vs Chinese Taipei (Runner-up of group B) at 1.30 pm as per IST
Semi-final 2- Iran (Winner of group B) vs Thailand (Runner-up of group A) at 2.20 pm as per IST