India won the World Cup but the Sports Minister got trolled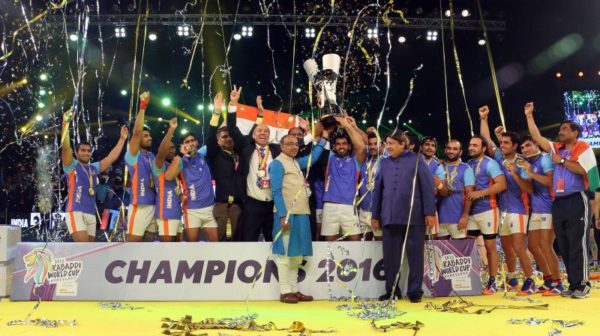 India won the 2016 Kabaddi World Cup in Ahmedabad. India defeated Iran in the final to clinch their third consecutive World Cup. With this victory, India once again proved its dominance in Kabaddi. Though India won, one thing bothered the fans in this victory celebration.
The then Sports Minister Vijay Goyal was also present for the final match between India and Iran. After India's victory, the Indian team was awarded the trophy by Goyal. Kabaddi fans were upset with Goyal's behaviour this time. It so happened that Goyal presented the trophy to the Indian team but he remained on the stage even after that.
He was expected to let the team enjoy their victory after handing over the trophy. Also, the team should have been allowed to take photos with the trophy. Goyal, however, did not do so and stayed on the stage to take photos. Goyal did not move, despite requests from photographers.
Naturally, Goyal was well criticized on social media. Many had criticized him as a 'shameless politician'. Some had directly tagged Prime Minister Narendra Modi and demanded action against Goyal.
Earlier, at the Rio Olympics, the organizers had warned Goyal to cancel his pass for his behaviour.