Indian Railways emerged as a champion of 66th Kabaddi Nationals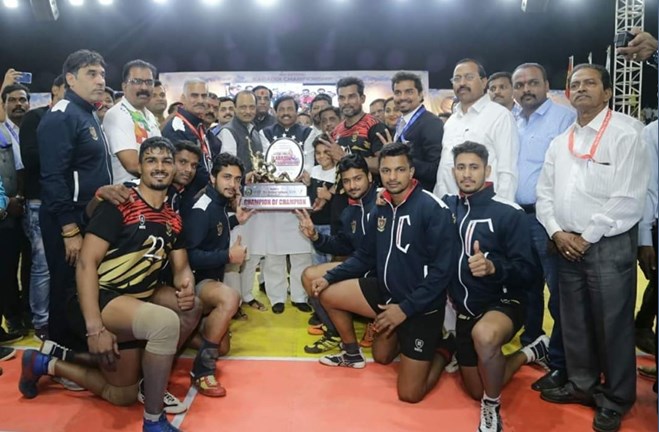 Amateur Kabaddi Federation of India (AKFI) recognized and Maharashtra State Kabaddi Association organized 66th Men's Senior National Kabaddi Championship held from 28th January to 31st January 2019.
D. G. Tatkare Krida Nagri, Mhada Society Ground, Roha tehsil, Raigad district, Maharashtra was the venue of 66th Kabaddi nationals. 434 players of 31 teams were featured in the tournament.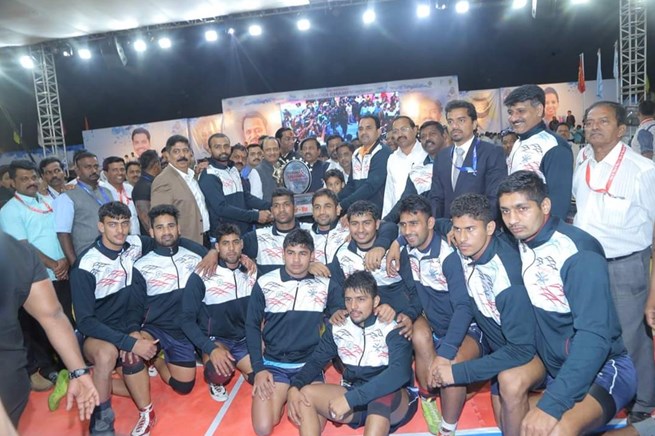 Yesterday Indian Railway clinched the title of 66th Senior National Kabaddi Championship. Railway team crushed Services team 41-17 to win the title after a drought of 7 years.
From the very first minute of the game Railway team led by experienced player Dharmaraj Cheralathan dominated the match. They led the first half 17-09 with inflicting one all-out on Services.
A story of the match was the same in the second half too. Railways got Services team all-out for the second time. Services picked up points but were not enough to stop the Railway team.
From Railway team Ravinder Pahal & Parvesh Bhainswal notched up 8 & 4 tackle points respectively. Raiders Pawan Kumar Sehrawat and Vikash Khandola scored 9 & 5 raid points respectively.
Earlier in the semifinals Services thrashed Haryana 52-38. They got Haryana team out thrice in the match. Services led the first half 31-17.
Skipper Monu Goyat with 12 raid points, Naveen Kumar with 11 raid points, Nitesh Kumar and Mahender Singh with each 5 tackle points played well for Services. From Haryana Pardeep Narwal took 13 raid points.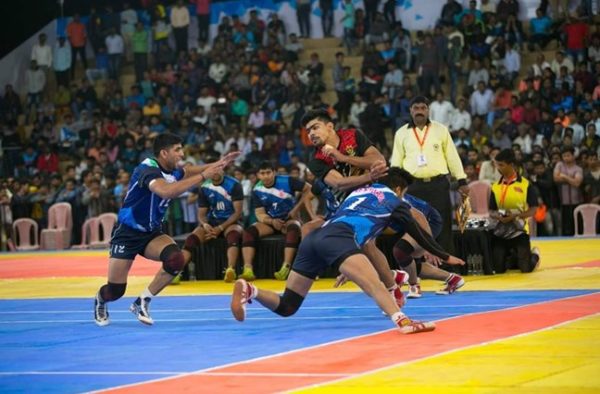 In the second semifinal match, Indian Railway marked a huge win over defending champions and host Maharashtra 47-20. The halftime score was 25-10 in favor of Railway team.
Pawan Kumar Sehrawat with 12 raid points, Ravinder Pahal with 3 tackle points, Sunil Kumar and Parvesh Bhainswal gave splendid performances. Whereas Tushar Patil of Maharashtra picked up 7 raid points. Ajinkya Pawar got 2 tackle points.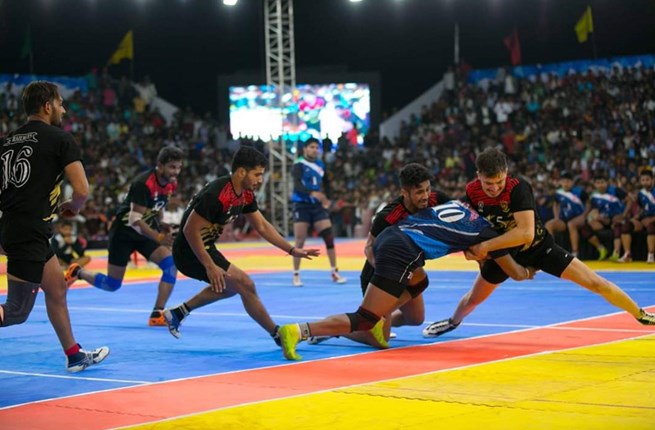 66th Senior National Kabaddi Championship:
Gold – Indian Railway
Silver – Services
Bronze – Maharashtra and Haryana (Jointly Bronze Medal Winners)
Final Match :
1) Indian Railway 41 VS 17 Services
Semifinal Matches :
1) Services 52 VS 38 Haryana
2) Indian Railway 47 VS 20 Maharashtra