Indian Women's Kabaddi Team Is Shortlisted For 19th Asian Games, Hangzhou 2023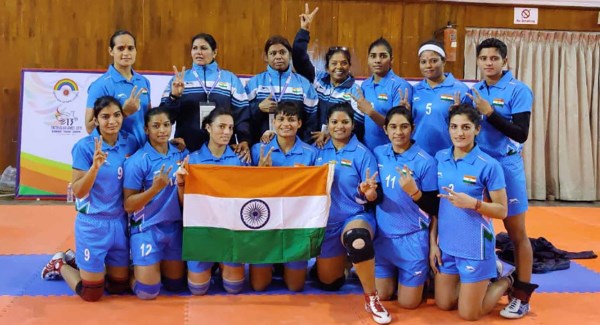 Kabaddi sport was included as a discipline in the 11th Asian Games Beijing 1990. Women's Kabaddi was included at 2010 Asian Games Guangzhou. Indian woman's team won the Gold Medal of Kabaddi there. In the next Asian Games held at Incheon 2014 Indian team defended their gold medal.
Jakarta Asian Games 2018 were turned out to be revolutionary for the game of Kabaddi. Iran women's Kabaddi team won the Gold medal there. Indian women's Kabaddi team had to satisfy on Silver medal there. Hangzhou, China to host the 19th Asian Games.
Due to Covid fresh wave, the tournament was been postponed. New dates have not been announced so far. Indian team will look to reclaim the title here. For that matter, a Kabaddi camp was held at SAI Center, Gandhinagar from 8th May to 22nd May 2023.
After that 24 players are selected. The final team will be selected out of them. They will play at Asian Games Guangzhou 2023.
Probable Women's Kabaddi Players for 19th Asian Games 2023:
Akshima, Anjali Singh, Antim Togadia, Harjeet Kaur Sandhu, Jyoti, Muskan Malik, Neha, Nidhi Sharma, Payel Chowdhury, Pooja, Pooja, Priyanka, Pushpa, R Sathiya Priya, Rajrani, Ritu Singh, Ritu Negi, Renu, Sakshi Kumari, Sakshi Singh, Snehal Shinde, Sonali Shingate, Surasree Pakira, Sushma Sharma
Stand By Players:
1) Kavita
2) Prachi
Coaches For The Team:
1) Sunil Dabas
2) Neeta Dadwe
3) Satyawanthi