Indian Women's Kabaddi team make it to the semi-finals of Asian Games 2018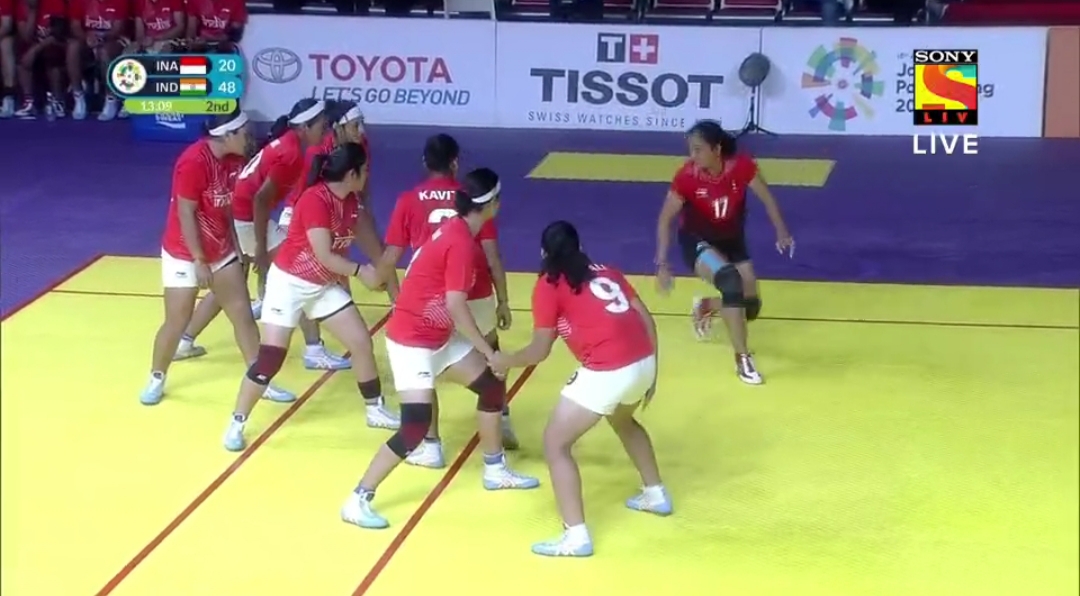 On day 3 of the Asian Games, Indian Women's Kabaddi team secured their place in semi-finals after beating Sri Lanka 38-12.
The scoreboard is saying it all as the India dominated Sri Lanka throughout face-off. India took the massive lead of 19 points before entering to the second half 23-4.
There was same scenario in the second half too as Indians were not giving single chance to their opponents. Before end of the game, Sayali Keripale who made her international debut with this match, did the 4 pointer super raid. And India easily beat Sri Lanka.
Sonali Shingte, Sayali Keripale, Captain Payal Chowdhary rocked the mat with their beautiful performances.