Indian Women's Kabaddi Team started their Asian Games campaign with huge win over Japan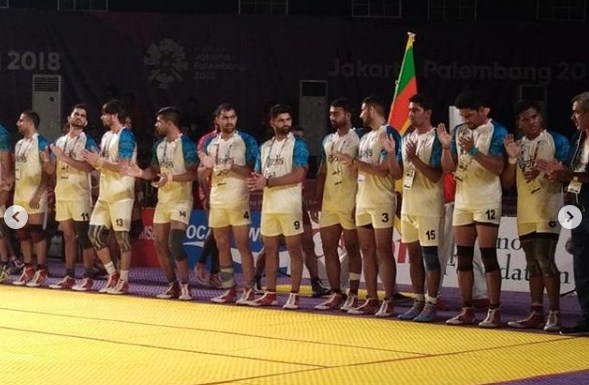 The Indian Women's Kabaddi Team registered their first win at the Asian Games 2018. They edged out Japan as 43-12.
Indian team was dominating the encounter played at Garuda Theatre, Jakarta. Team was leading by 11 points after the first half of the match as 18-8.
The Japanese were never in the match as the match turned out to be one sided from the first minute of the match. Captain Payel Chowdhary, Sonali Shingte and Sakshi Kumari's performances lead the team through its massive win.
After registering first win over Japan team will be up against the Thailand. This match will be held tomorrow at the 9.10 am.