Indian Women's Team remain unbeatable at the end of group stage matches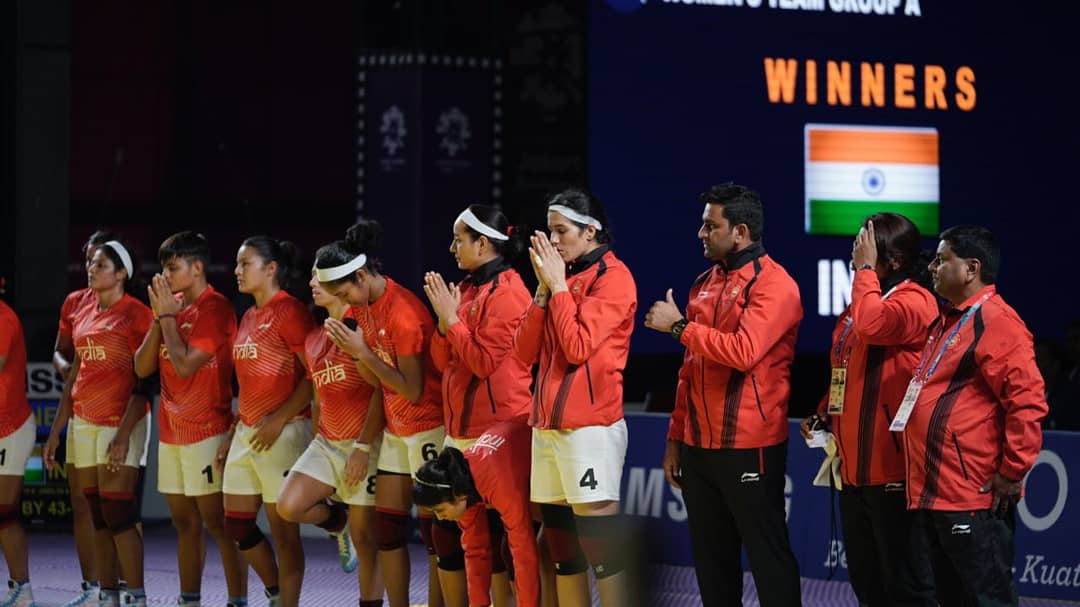 Payal Chowdhary led-Indian team effortlessly won their last group stage match against Indonesia. The team beat the host Indonesia 54-22 and remained unbeatable in pool A.
After the comfortable win over Sri Lanka, India had another match against home team Indonesia. Indian team was leading by 18 points as they inflicted two all-outs on the Indonesian team after the end of first half.
The same performance was there in the second half by both the teams. As a result, Indian women inflicted a mammoth defeat on Indonesia with a strong all-round show. They completed half century of the points as they won 54-22.
Both offense and defense worked brilliantly for the team by which they clinched the victory over the host nation Indonesia.
The team has won all their matches in the group stage and has gone through to the semifinals of the Asian Games for the third time.
After the rest of one day, Women's team will play the semi-final on 23 August.