India's Kabaddi dominance comes to an end!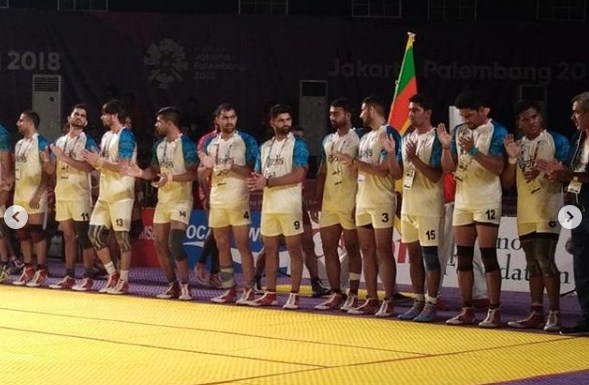 Kabaddi's powerhouse Iran thrashed India 18-27 and reached finals of the Asian Games 2018. Iran created history after defeating 7 times Asian Games Gold Medal winners.
India took the lead as 6-0 in first eight minutes. After that when Iran started scoring points and Iran team did not look at the back. They were continuously scoring points till the end. And that helped them to win this high-voltage match.
Neither offense nor defense worked for the team was looking to grab its record 8th Gold medal. India and Iran both had equal opportunities in the first half. The scoreline also was indicating the same with 9-9. In the second half, Iran started dominating with consistent points in the defense. Abozar and Fazel made the Indian raiding department go weak in their knees.
Star raiders Rahul Chowdhary, Pardeep Narwal, Monu Goyat, Rishank Devadiga and captain Ajay Thakur could not convert their raids into a successful one. At the 24th minute of the match, Iranian defenders Fazel and Magsodhloo did super tackle of Indian Skipper Ajay Thakur that took a blow to his eye and it started bleeding profusely that he could not able to play the match. He came into a raid when last 3 minutes remained, but it was too late as India was closer to defeat.
Indian defense comprising of Sandeep Narwal, Girish Ernak, and Mohit Chhillar was totally messed up. They showed some spark in the initial stages of the game, but then after Iranian raiders outclassed Indian defense. The Indian team lost their confidence after Iran inflicted all-out on them with less than 4 minutes remaining. That all-out ended India's hopes to make comeback in the game. And Iran defeated India 18-27.
This loss destroyed Indian dominance over World Kabaddi. It is for the first time in the history of Asian Games that India will not be playing in the finals.
Iran will face South Korea in the finals of Asian Games 2018.