Intriguing matches on the first day of State Level Kabaddi Tournament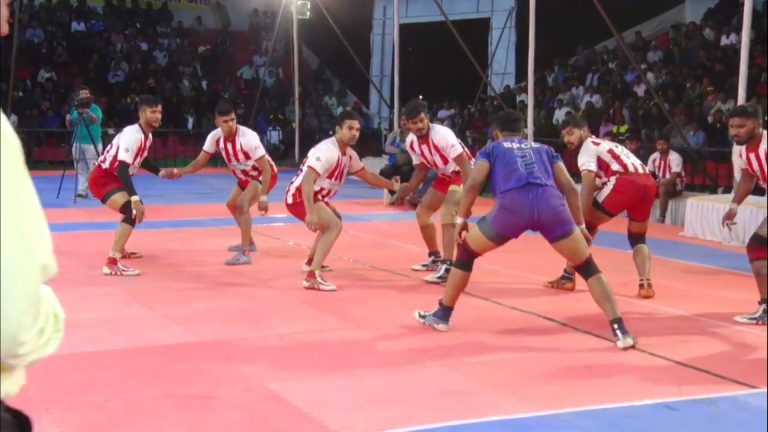 Maharashtra State Kabaddi Association and Mumbai City Kabaddi Association recognized Shivneri Seva Mandal has organized State Level Invitational Men and Women Kabaddi Tournament from today 19th to 22nd at February Bhavani Mata Ground, Dadar (West).
The tournament is organized in the memory of Late. Mohan Rajaram Naik, founder of Shivneri Seva Mandal and it is also named as Late. Mohan Rajaram Naik memorial cup.
Teams such as Union Bank, Central Bank, Air India, Mahindra & Mahindra, Central Railway, Thane Police, Mumbai Port, Raigad Police, JJ Hospital will take part in men's section.
Shivshakti, Aniket, Suvarnayug, Shivtej, Dr. Shirodkar, Mahatma Gandhi, Swarajya, Sangharsha, Hotkaru, Amarhimd teams will feature in women's section.
In men's section Dena Bank crushed Maharashtra Bank 49-02 and Mahindra & Mahindra thrashed Central Railway 33-22. Talking about women's section, Dr. Shirodkar Sports Club thrashed Amar Hind Mandal 41-33.
Aniket team defeated Shree Ram Kabaddi Team 35-16. Mahatma Gandhi Sports Club outperformed Mahatma Phule 39-17. Matches were stopped when dew drops started falling on the mat.