Iran Men's Team Is Shortlisted For 19th Asian Games, Hangzhou 2023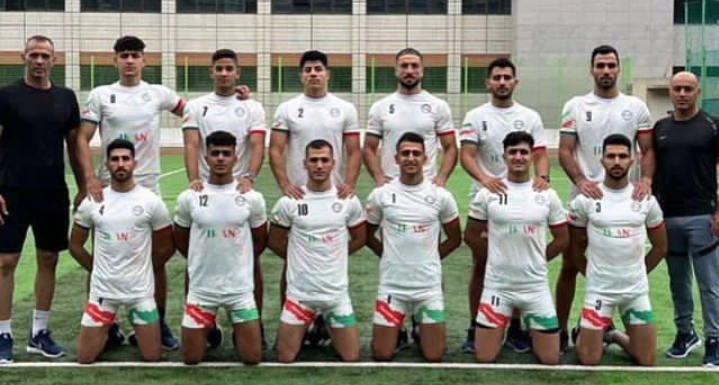 Kabaddi sport was included as a discipline in the 11th Asian Games Beijing 1990. Women's Kabaddi was included at 2010 Asian Games Guangzhou. Indian woman's team won the Gold Medal of Kabaddi there. In the next Asian Games held at Incheon 2014 Indian team defended their gold medal.
Jakarta Asian Games 2018 were turned out to be revolutionary for the game of Kabaddi. Iran women's Kabaddi team won the Gold medal there. Indian women's Kabaddi team had to satisfy on Silver medal there. Hangzhou, China will host the 19th Asian Games.
The Olympic Council Of Asia (OCA) & Hangzhou Asian Games Organising Committee has announced that Kabaddi matches are scheduled from 2nd to 7th October. All the matches will take place at Xiaoshan Guali Sports Centre Hangzhou, China.
Currently all teams are practising hard for the competition. 2018 Asian Games Gold medallist Iran men's team is training in their national camp. 15 players are in the camp. After that, final team of 12 players will be announced.
Probable Iran Men's Kabaddi Players for 19th Asian Games 2023:
Fazel Atrachali, Mohammadreza Shadlu, Heider Ali Ekrami, Amir Hossein Bastami, Milad Jabbari, Vahid Rezaeimehr, Moeen Shafiq, Amir Md Zafardanesh, Amin Ghorbani, Reza Mirbagheri, Md Reza Kaboudrahangi, Hamid Nader, Ali Reza Mirzaein, Md Kazem Nasari & Md Ismail Nabibaksh.
Head Coach: Gholamreza Mazandarani
Coach: Vahid Kharghani
Manager: Rouhllah Aghasi
Fitness Coach: Vajhollah Shahari