Islampur to organize Chhatrapati Shivaji Maharaj Chashak Kabaddi Tournament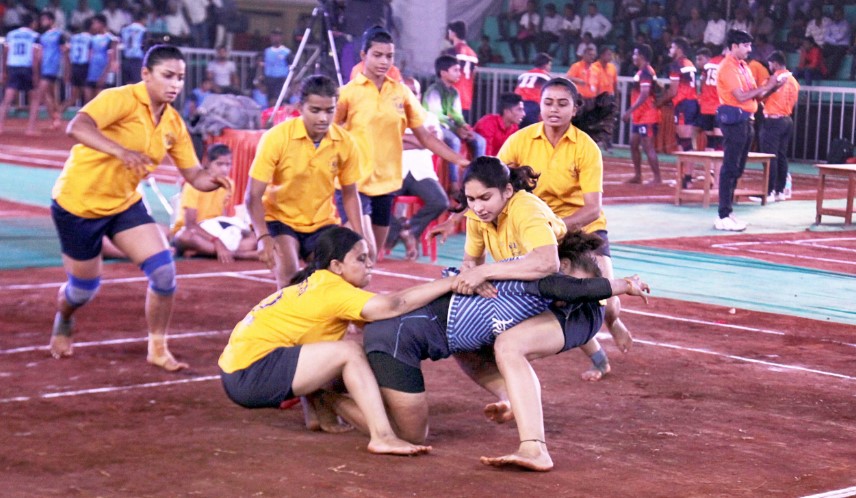 Directorate of Youth and Sports Services, Maharashtra State in association with District Sports Officer's office and Sports Academy, Sangli and Pune District Kabaddi Association will host the Chhatrapati Shivaji Maharaj Chashak Kabaddi Tournament. The tournament will commence from 20th December to 23rd December 2018 at Jayant Patil Open Theatre, Urun, Islampur.
In this tournament 16 Mens teams and 16 Women's teams will participate. 384 players, 32 team managers, 32 coaches and 50 umpires will take part in this. On 20th December the tournament will be inaugurated at 4 pm. 23rd December will be the last day of the tournament.
Matches will be played on the mat. In the group stage, there will be 24 matches and in knockout stage 7 matches will be played. Over 700 people are expected to come for the tournament. Chief guests, invitees, umpires, and other officials will have separate stages. Seating arrangements will be done for 15 to 20,000 fans for watching the matches. Separate arrangements will be there for the women.