"It will take six months for kabaddi players to return to form," says Pakistan official.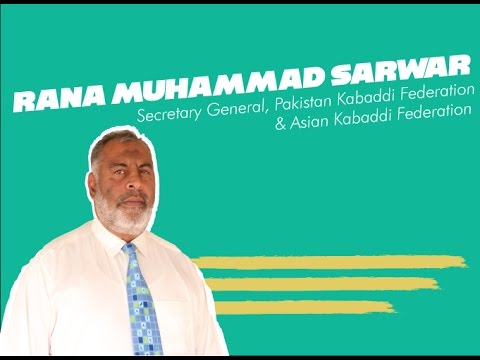 Due to Corona, all Kabaddi tournaments have been postponed. It is not yet clear when the tournament will start as the players are in constant contact with each other while playing kabaddi. General Secretary of Pakistan Kabaddi Federation Mohammad Sarwar Rana has made a big statement in this regard.
In an interview with The News, Sarwar Rana said, "It will take at least six months for kabaddi players to get back in form and get fit again. Sports field has been affected really badly due to Corona.  With this Kabaddi can only start when there is a respite from Corona."
"Players who have been playing kabaddi for a long time and are in the last stages of their careers will find it difficult to make come back. Because of the long absence from the game due to corona, these players will have to work harder to regain their fitness. Some may have lost interest in it. So it will be difficult for them to keep playing. "
Talking about the Pakistan Kabaddi Federation's next plan, he said, "We will hold a training camp for the players after getting permission from the government. But we do not intend to hold any tournaments at the moment. Our coaches are keeping in touch with the players and advising them on fitness."
Mohammad Sarwar Rana is a former captain of the Pakistan Kabaddi team and is currently the secretary of the Asian Kabaddi Federation.