ITBP personnel play Kabaddi at 12,500 Level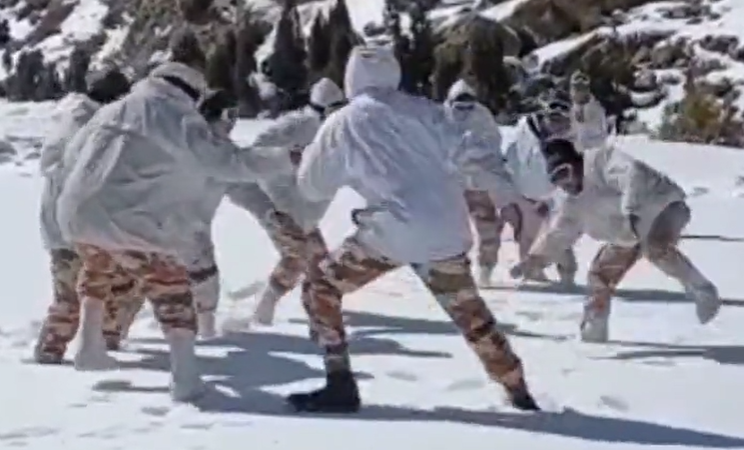 Indo-Tibetan Border Police (ITBP) is India's primary border patrol organization for its border with Tibet region. It was raised on October 24, 1962 for reorganizing the frontier intelligence and security set up along the Indo-Tibetan border.
The ITBP Force is deployed from Karakoram Pass in the North West extremity of the Indo-China border up to Jechap-La in Arunachal Pradesh covering 3488 KMs of mountainous and in many parts inhospitable terrain.
Most of the forward outposts are exposed to the fury & violence of nature in the shape of high velocity storms, blizzards, avalanches & landslides, besides the hazards of high altitude & extreme cold where temperature dip to (-) 45 degree Celsius.
The Force is manning the entire Indo-China border through border outposts at altitudes ranging from 3,000 to 18,800 Ft. The twitter handle of ITBP has posted a video of their personnel playing Kabaddi at 12,500 feet from sea level.
In that video of 38 seconds those Himveers (ITBP personnel) can be seen playing Kabaddi. India's very indigenous sport of Kabaddi has become very popular since the inception of Pro Kabaddi League (PKL).