Kabaddi competition to be held at Panvel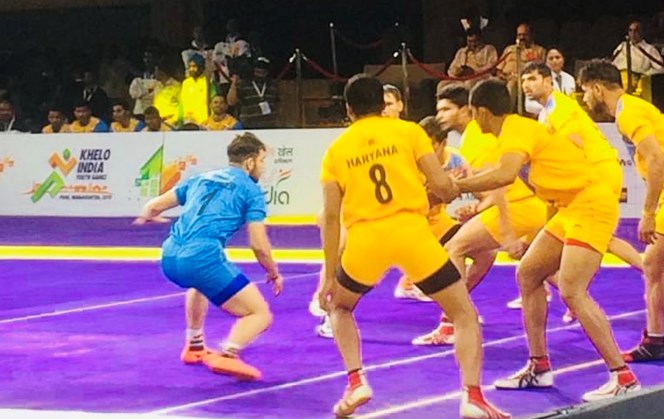 Shri Samarth Krupa Sports Panvel is organising Kabaddi matches for year 1998 born players group on 1st May 2022. The tournament will commence at R-4, Near Shri Ganesh temple Kopar, College Fata, Karanjade, Panvel, Raigad.
All the teams who are willing to participate should register themselves soon. Rs. 1000 is the entry fees for the teams. If the teams come late till 12 pm on match day, they will have to pay Rs. 1200.
The winner team will receive a trophy & cash prize of Rs. 10,001 First runner up will get trophy & cash prize of Rs. 7,001. The second & third runners up teams will received a trophy & cash prize of Rs. 5,001.
Best Raider will be rewarded with ceiling fan. Best Defender will be given table fan. Man of the tournament will be given an air conditioner cooler. Players should bring Aadhar card with themselves.
For validating the registrations & other queries following are the contact numbers. Teams or players can contact them.
Achyut Mhatre – 9769280703
Smitil Patil – 9969443059
Rushikesh Padwalkar – 7045759598