Kabaddi Competition To Be Held At Sathana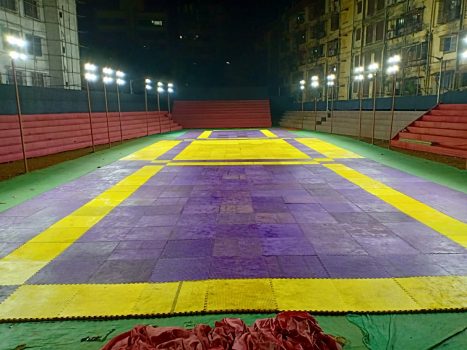 Mahadev Night Kabaddi Tournament will commence at Sathana Khurd, Ajmer District, Rajasthan state. It will be held from 18th May 2022. The schedule will be out by 8 am that day.
All the teams who are willing to participate should register themselves soon. Rs. 1100 is the entry fees. It is an all India open tournament. Any team can take part here.
All the matches will be played on the mat. The winner team will receive a trophy & cash prize of Rs. 15,000 First runner up will get trophy & cash prize of Rs. 7,100.
Best Raider & best defender will be rewarded with cash prize of Rs. 500 each. For validating the registrations & other queries following are the contact numbers. Teams or players can contact them.
Dinesh Jhunjadiya – 6378497724
Sushil Laith – 6350694089
Rakesh Chuil – 7976944760
Ashok Chuil – 8949746640