Kabaddi player from Parbhani scores 100%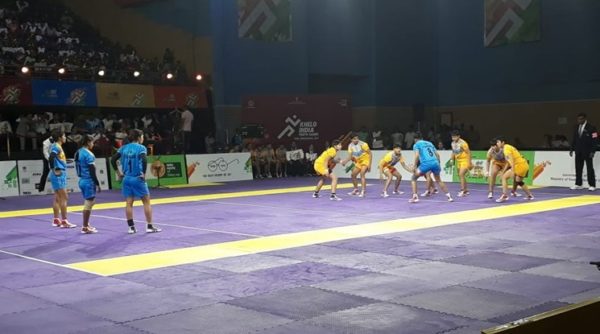 Siddhi Sharma, a national level kabaddi player from Parbhani, Maharashtra, has scored 100% in the Class X examination. Siddhi had participated in the 2019 Khelo India tournament.
The results of the Maharashtra Board's 10th examination have been announced recently. Siddhi, who is a student of secondary school at Devanandra in Parbhani district, scored 100% marks in the exam. Siddhi's father has his own business. About his daughter's success, he said,
"I used to watch pro kabaddi matches on TV myself. That's why Siddhi fell in love with kabaddi.
"Playing kabaddi has made it easier for me to stay mentally and physically fit. It has also made it easier for me to study. I used to practise for 4 hours every day. That helped me reduce the tension when I had to sit for board exams."
Commenting on the success of the achievement, Shiv Chhatrapati Award-winning coach Mangal Pandey said, "Siddhi is a great example of how success can be achieved by balancing study and sports. Parents in rural areas should keep this example in mind and encourage their children to participate in sports. At the same time, coaches should keep questioning their students about their studies. " Pandey is also the treasurer of the Maharashtra Kabaddi Association.