Kabaddi players gave stupendous performance in the tournament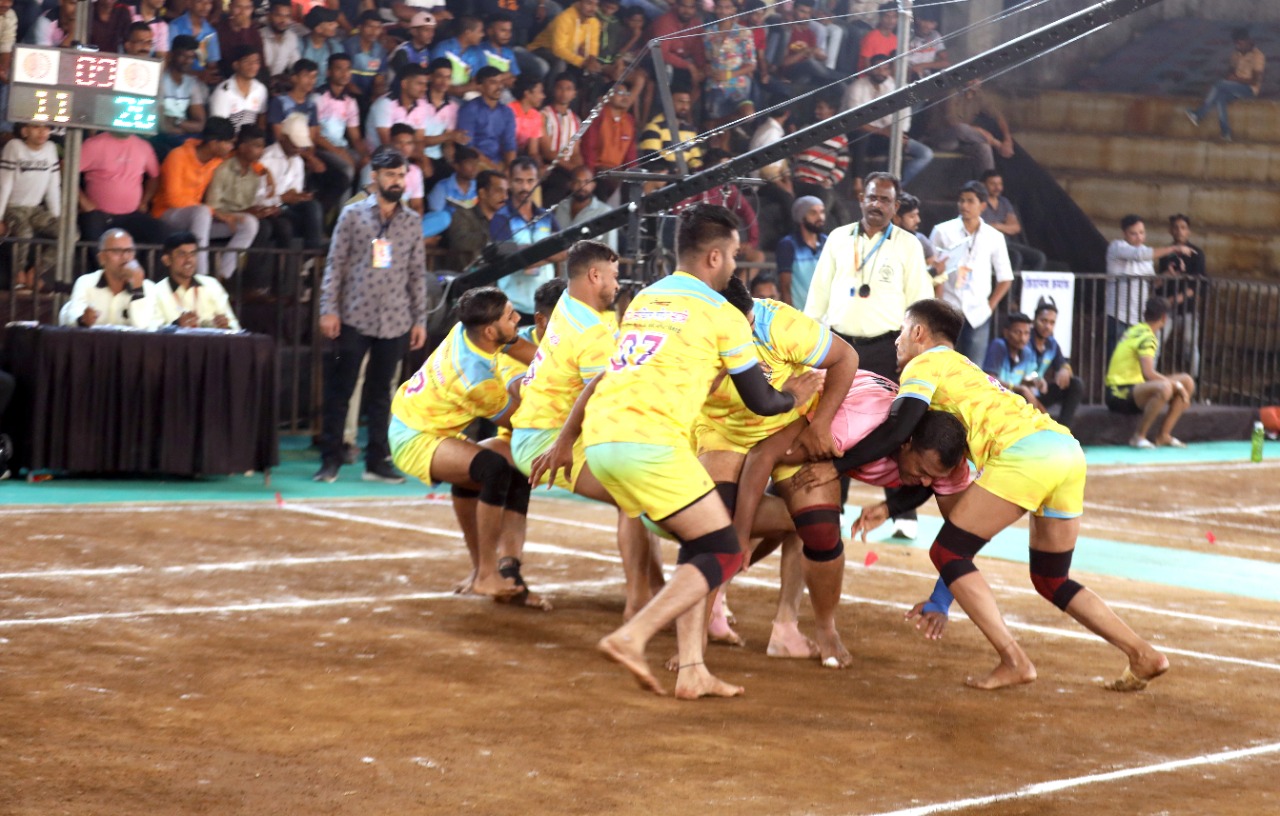 The rural Kabaddi competition was held in Chainpura Village, Nawada, Bihar. Nawada girls team & Shekhpura boys team won the title. All matches were played on soil ground.
The tournament was organised on the occasion of temple inauguration. Ayodhya Pithadhishwar Shri Karuna Nidhan Sharan Maharaj was the chief guest here.
Nawada girls team defeated Shekhpura team in the final match. On the other hand, Shekhpura boys team won the trophy after beating Nawada boys team in the final.
Chief guest Sharan Maharaj awarded warded both category winners with cash prize of Rs. 11,000 & shields. The first runners up teams were given Rs. 7,000 & shields.
Nawada girls team player Gita Kumari became player of the tournament in girls category. Sant Kumar of Shekhpura boys team was given the same award.
Subodh Kumar, Rajaram Singh, Sitaram Singh, Ramrekha Singh, Suresh Singh, Rami Singh, Niranjan Kumar helped in the successful organisation of this tournament.