Kabaddi tournament poster released at Rajasthan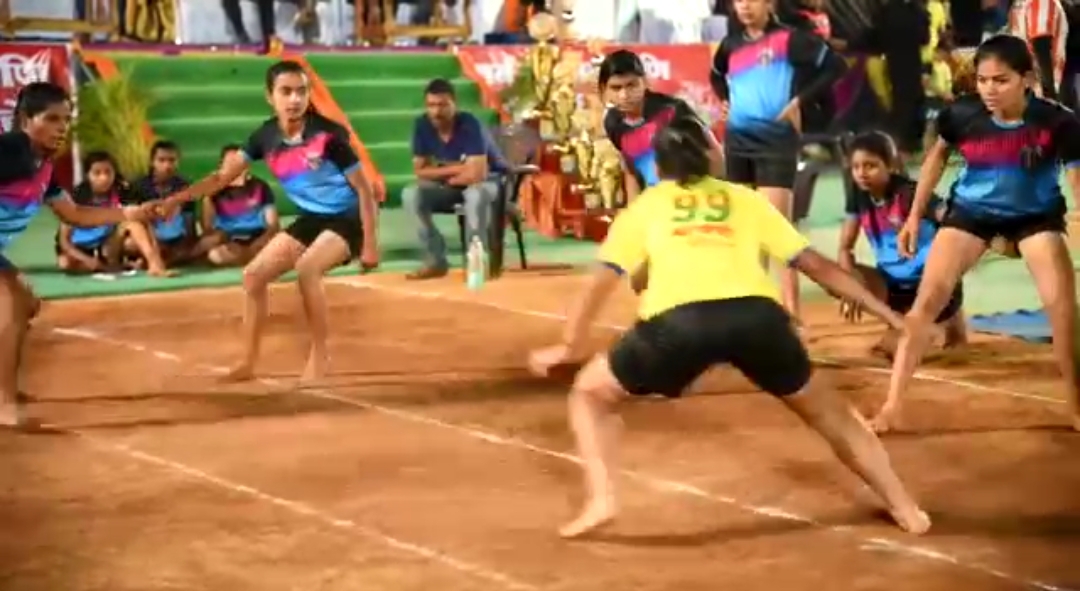 Shree Ramnarayan Zinda Club has organized a Kabaddi Tournament for Men, Women and Senior Citizens. The tournament will be scheduled from 17th to 21st February at Bhagat Kothi, Jodhpur, Rajasthan.
Yesterday (12th February) a poster of this competition was released by Osian MLA Divya Maderna. Raju Ram Sukha is the organizer of this tournament. Also, this competition is named as Parasram Maderna Memorial Kabaddi Tournament.
The first two placed teams in Men and Women section will receive a cash award of Rs. 21,000 & Rs. 11,000. In the Senior Citizen section first two teams will be given a cash award of Rs. 11,000 & Rs. 5,100.
On this occasion, Kamal Bhawal, Daulat Ram Nayal, Mahendra Gaur, Mahadev Khadav, Hanuman Godara, Hanuman Tarar, Bhagirath, Kishan, Sunil, Pradeep, Tulacharam Patel, Devaram Saver were present.