Kabaddi tournament to be commence at Meharana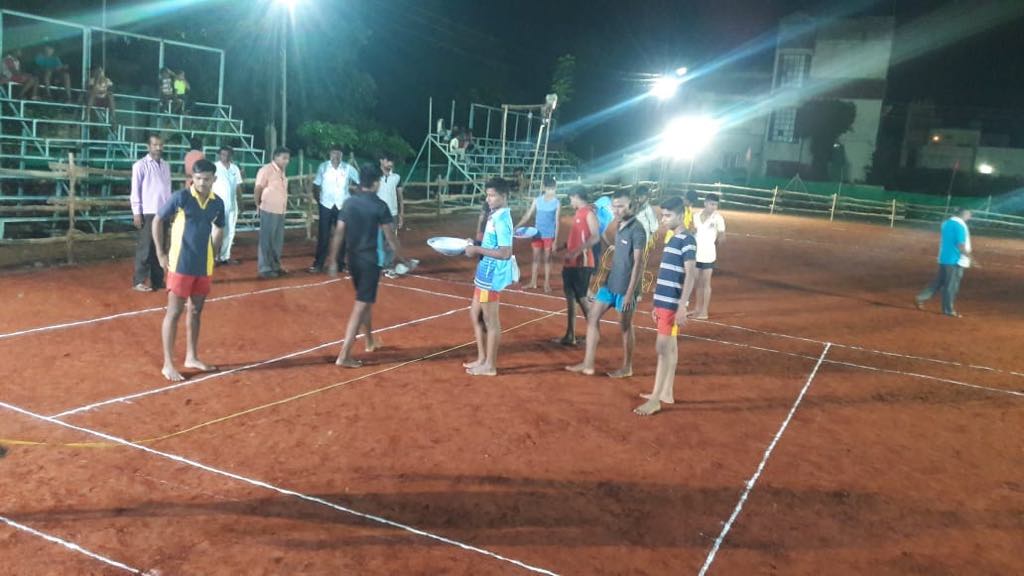 Shri Dev Club Meaharana is organising second Meharana Kabaddi tournament on 24th April 2022.
The tournament will commence at the grouds of Meharana village of Panipat district, Haryana.
All the teams who are willing to participate should register themselves soon.
Rs. 500 is the entry fees. The winner team will receive a cash prize of Rs. 7,100.
First runner up will get cash prize of Rs. 5,100. Villagers of Meharana village are organising this tournament.
Players should bring their Aadhar card with themselves. Umpire's decision will be the final decision.
A player will not be allowed to play for more than one time. Organising committee's decision will be final.
All the players in team should be from same village in case of tension between two teams.
For registrations & other queries following is the contact number 9116693735 Teams or players can contact them.