Kabaddi's matches to kick off today at Khelo India Youth Games 2019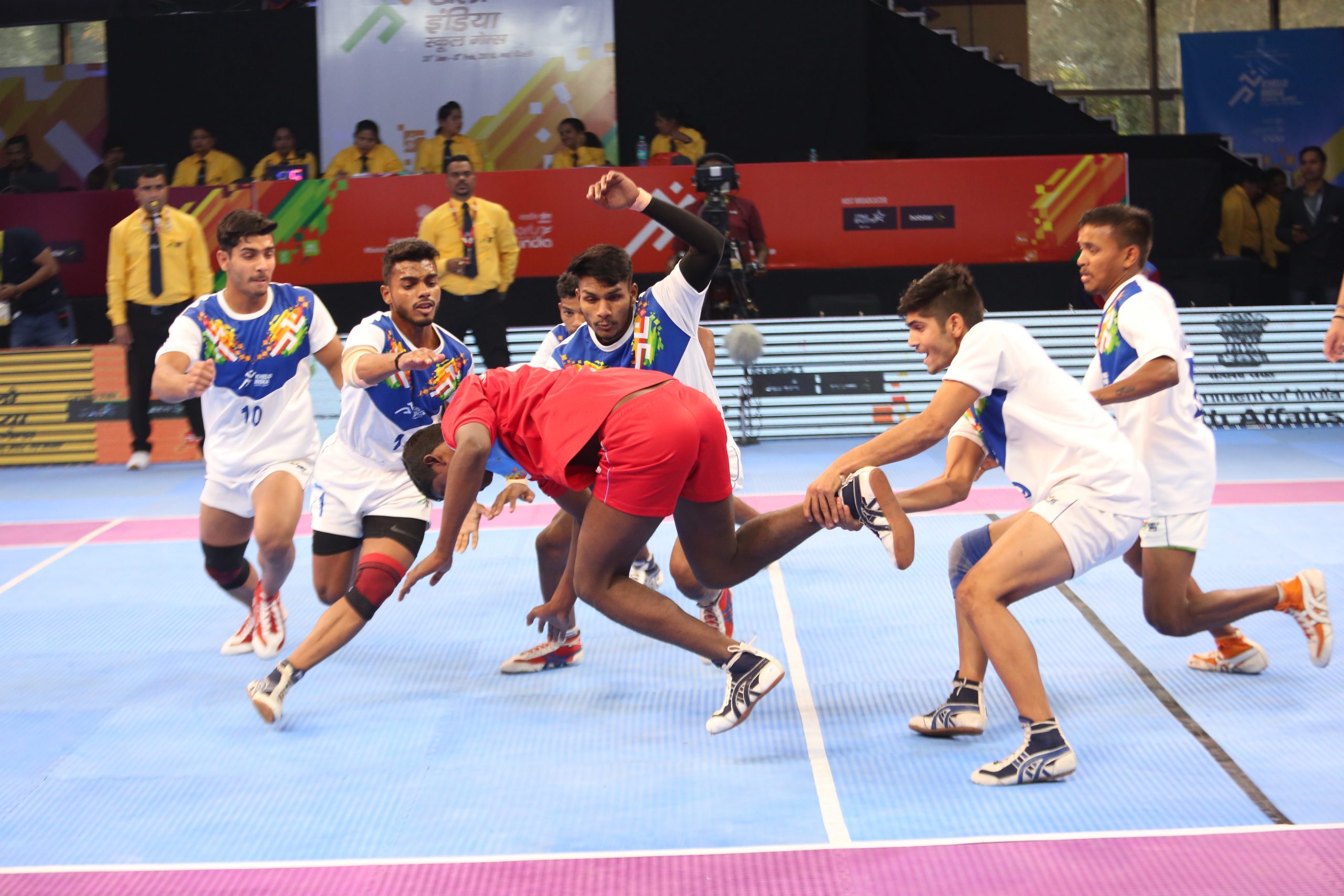 The Indian Central Government in associate with Maharashtra State Government has organized 2nd Khelo India games at Shree Shiv Chhatrapati Sports Complex, Pune. This tournament will be held from 8th January 2019 to 20th January 2019.
There are two groups i.e. Under-17 and Under-21 for Kabaddi's competition at the 2nd Khelo India Games 2019. 8 teams each of girls and boys will take part in the Under-17 and Under-21 category. In Khelo India Youth Games 2018, Delhi won the kabaddi gold for under-17 boys beating Uttar Pradesh in the final while Himachal Pradesh defeated Delhi in Girls final of under-17.
Firstly the group stage matches which will be held. Then after knockout matches will be played. 14th to 16th January there will be played group stage matches in morning and evening session. Playoffs matches will be held on 17th January. Final matches will be commenced on 18th January.
The matches will be held at Shree Shiv Chhatrapati Sports Complex, Pune. Star Sports network will broadcast the match. hoststar.com will also broadcast the match online.
Khelo India Youth Games 2019 Pune, Maharashtra
Under-17 Boys Section :
A Group – Delhi, Rajasthan, Uttar Pradesh, Maharashtra
B Group – Haryana, Chhattisgarh, Tamilnadu, Madhya Pradesh
Under-17 Girls Section :
A Group – Haryana, Uttar Pradesh, Maharashtra, Bihar
B Group – Chhattisgarh, Rajasthan, Telangana, Maharashtra
Under-21 Boys Section :
A Group – Uttar Pradesh, Delhi, Haryana, Chandigarh
B Group – Maharashtra, Punjab, Kerala, Tamilnadu
Under-21 Girls Section :
A Group – Haryana, Tamilnadu, Himachal Pradesh, Punjab
B Group – Maharashtra, Uttar Pradesh, Andhra Pradesh, West Bengal
Khelo India Youth Games 2019 Kabaddi Schedule :
Monday: 14th January 2019
09:30 AM – Haryana vs Bihar (Group A Girls U-17)
09:30 AM – Chhattisgarh vs Telangana (Group B Girls U-17)
09:30 AM – Delhi vs Chandigarh (Group A Boys U-21)
10:15 AM – Haryana vs Tamilnadu (Group A Girls U-21)
10:15 AM – Uttar Pradesh vs Maharashtra (Group A Girls U-17)
10:30 AM – Tamilnadu vs Kerala (Group B Boys U-21)
01:30 PM – Delhi vs Uttar Pradesh (Group A Boys U-17)
02:10 PM – Maharashtra vs West Bengal (Group B Girls U-21)
02:50 PM – Haryana vs Tamil Nadu (Group A Boys U-21)
03:30 PM – Himachal Pradesh vs Punjab (Group A Girls U-21)
04:00 PM – Rajasthan vs Maharashtra (Group A Boys U-17)
04:00 PM – Chhattisgarh vs Madhya Pradesh (Group B Boys U-17)
04:50 PM – Uttar Pradesh vs Andhra Pradesh (Group B Girls U-21)
04:50 PM – Rajasthan vs West Bengal (Group B Girls U-17)
07:00 PM – Uttar Pradesh vs Haryana (Group A Boys U-21)
08:00 PM – Maharashtra vs Punjab (Group B Boys U-21)