Kasu Department Kabaddi League to commence from today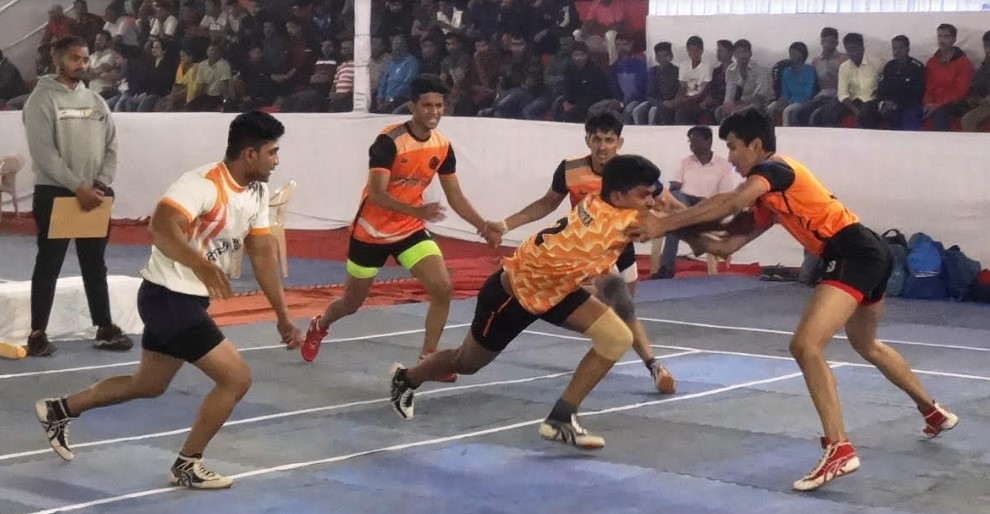 Raigad District Kabaddi Association recognized and Kasu Department Kabaddi Mandal has organized Kasu Department Kabaddi League 2019. Shri Parshuramsheth Mokal Kridanagari, Gadab is the venue of the tournament.
Today (5th February) the league will get inaugurate in the hands of Raigad Zila Parishad Alibaug president Aditi Tatkare and Maharashtra State Kabaddi Associaton chief associate Aaswad Patil.
Nareshbhai Gawand, Parshuram Mokal, Aatmaram Betkekar, Dayanand Bhagat, Arvind Joshi, Rominder Singh, Aparna Kothekar, Aatmaram Mhatre, Pritam Mhatre will be present.
The teams such as Doladi Yoddha, Balnand Lions Kasu, Vansh Travels Pandpur, Vitthabai Riders, Riddi Warriors Gadab, Aaditya Sunrisers Gadab, Jai Bhawani Fighters and Priyas Sports Karawi will feature in the league.
Kasu Department Kabaddi League 2019 :
Participated teams and their owners
1) Doladi Yoddha – Mr. Nitin Mali
2) Balnand Lions Kasu – Mr. Vijay Tandel
3) Vansh Travels Pandpur – Mr. Santaji Shelke
4) Vitthabai Riders – Mr. Tushar Ture
5) Riddi Warriors Gadab – Mr. Ravindra Mhatre
6) Aaditya Sunrisers Gadab – Mr. Tulsidas Kothekar
7) Jai Bhawani Fighters – Mr. Uday Jawke
8) Priyas Sports Karawi – Mr. Dinesh Mokal