Kavita Thakur said, we shall work hard for upcoming World Cup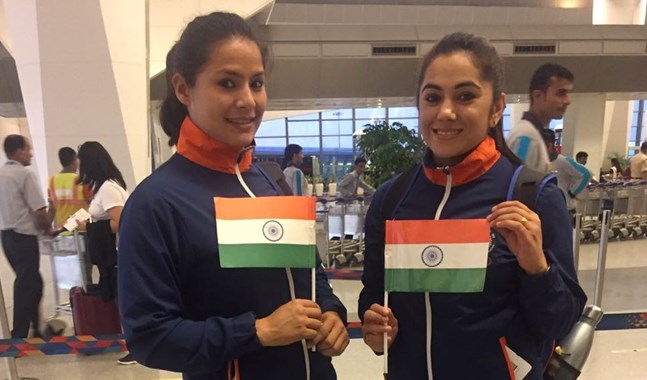 Kavita Thakur and Priyanka Negi said that Indian team lost Gold due to poor umpiring and their partial decisions. When these players reach their home state Himachal Pradesh, a programme was organized by Police Department and Kabaddi Association, Bilaspur to honor them.
Kavita Thakur, Priyanka Negi and Ritu Negi from Himachal Pradesh were part of the Indian team that won Silver in Asian Games 2018. Except Ritu Negi, both Priyanka and Kavita attended the programme. Both of them said that senior players were not included in the team and other players had no experience of playing in International tournaments. Along with this poor umpiring played a vital role in our defeat.
After this programme, Kavita went to her village named Jagatsukh in Manali, Himachal Pradesh. She was given warm welcome by the Mandi MP Ramswaroop Sharma and residents of her village Jagatsukh in Manali. A programme was organized by District Kabaddi Federation, Kullu to honor her.
In a media interaction, she said we lost the gold because of poor umpiring and pressure. "I am happy that India won the silver medal in kabaddi. Personally, I will not blame the umpire only as he belongs to a country where Kabaddi is a new game. I think he was not aware of nuances of the game. Secondly, people of our country had so many expectations from us that we came under pressure. But because we have missed the gold, we have to accept our defeat and we shall work hard for the upcoming World Cup".
Kavita Thakur learns Kabaddi tactics in Sports Authority India, Dharamshala while Ritu and Priyanka do practice in Bilaspur. Indian women's team were about to do a Hat-trick of Asian Games Gold medals. But Iran defeated them in the finals and they got Silver for the first time.