Kenya & Bangladesh to play final match in Bangabandhu Cup 2022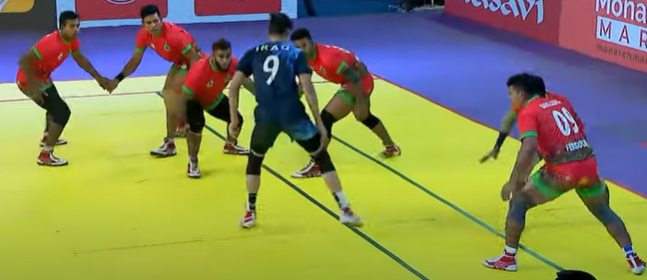 Bangabandhu Cup is an International Kabaddi Tournament organised by Bangladesh Kabaddi Federation in Bangladesh. The second season of this tournament has commenced from 16th March.
National Kabaddi Stadium & Shaheed Noor Hossain National Volleyball Stadium is the venue. Kabaddi matches have been started from 19th March after opening ceremony was held.
Along with host country & defending champion Bangladesh, countries such as Nepal, Kenya, Srilanka, England, Iraq, Indonesia & Malaysia are participating in this tournament.
On yesterday (23rd March) in the first semi-final match, season 1 runner-up Kenya thrashed Srilanka 49-29. Their player Victor Obiero gave a match winning performance for the team.
In the second semi-final match Md. Zakir Hossain's heroics helped defending champions Bangladesh to cruise past Iraq 55-36.
The final match will take place today (24th March) at 5pm between Bangladesh & Kenya. Both the teams have played final in season one of this tournament where Bangladesh was the winner.
Semi-Finals Results:
1) Kenya 49 – 29 Srilanka
2) Bangladesh 55 – 36 Iraq