Khelo India Youth Games 2020 Kabaddi Full Schedule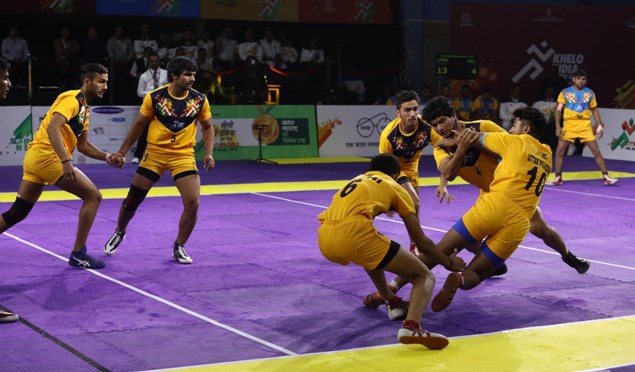 Guwahati will host the 3rd Khelo India Youth Games 2020 that are scheduled to begin on the 10th January 2020. The upcoming games will be organized in partnership with Indian School Games Federation of India (SGFI), Olympic Association (IOA), and Assam as host State. This year will witness 20 sports disciplines in which players from under-17 and under-21 will compete.
The Kabaddi matches will be played at LNIPE Sonapur, Assam. Kabaddi tournament will take place from 9th January to 13th January 2020. The participants will compete in under-21 girls/boys and under-17 girls/boys. A total of 32 teams will be participating in 4 divisions.