Maharashtra advances to the semis with a win over hosts Uttar Pradesh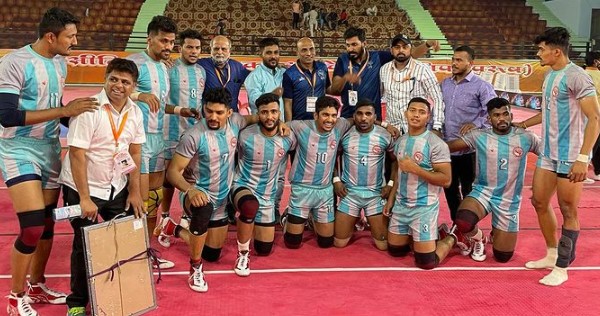 Yesterday was a special day for Maharashtra in the 68th National Kabaddi Championship being held at Ayodhya. Maharashtra reached the semi-finals with a 38-37 victory over hosts Uttar Pradesh. Now Maharashtra will face Services in the semi-finals.
At the start of the match, many hoped that Uttar Pradesh would win easily. Maharashtra, however, got a grip on the match at a crucial moment. In the 10th minute of the match, Uttar Pradesh took the lead 11-5. Taking advantage of this lead, Uttar Pradesh was leading 22-16 in the first session. But in the second session, Maharashtra played well. At the end of regulation time, both the teams were 31-31.
After this, both the teams were given 5-5 raids to decide the match. Rishank, Nilesh Salunke and Siddharth Desai made successful raids. Girish Ernak tackled Rahul Chaudhary and Abhishek Singh to give Maharashtra a 38-37 victory.