Maharashtra Junior state Level Kabaddi Championship and selection trials to be held from tomorrow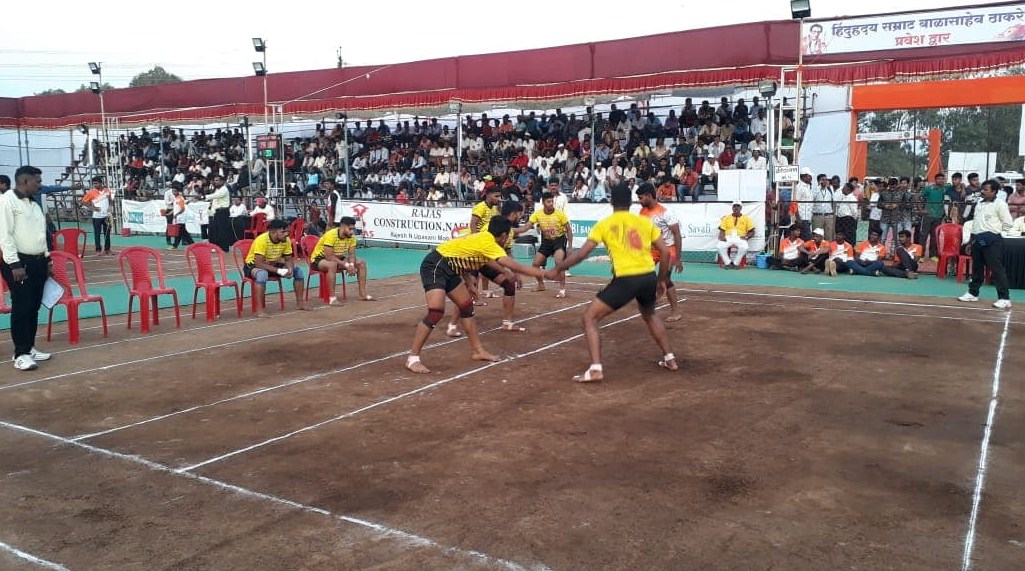 Maharashtra State Kabaddi Association recognized, Parbhani District Kabaddi Association in association with Dnyansangopan Sewabhawi Sanstha, Jintur are organizing Junior State Level Kabaddi tournament and selection trials for the girls and boys. The tournament will be held at Kabaddi Maharshi Late Shankarrao Buwa Salawi Kridanagari, Nutan College Ground from 7th December to 10th December.
All 25 districts which are associated with the State Kabaddi Association will take part in the Boys category. In the girls' category out of 25 districts, 23 will participate in the competition. Nanded and Nandurbar will not compete in the tournament.
Matches will be played in the format of group stage and knockout stage. Teams are given rankings on the basis of last year's performance. Bajrang Pardeshi, from Nandurbar, does this job. Chief Associate Aaswad Patil announced the groups draw. Teams are categorized are as follows:
Junior State Level Kabaddi Tournament Groups :
Boys
A Group – 1) Kolhapur 2) Parbhani 3) Nashik 4) Hingoli
B Group – 1) Ratnagiri 2) Pune 3) Sindhudurg 4) Satara
C Group – 1) Sangali 2) Mumbai Suburb 3) Solapur 4) Usmanabad
D Group – 1) Jalgaon 2) Palghar 3) Nandurbar 4) Dhule
E Group – 1) Ahemadnagr 2) Beed 3) Raigad 4) Aurangabad
F Group – 1) Mumbai City 2) Thane 3) Latur 4) Jalna 5) Nanded
Girls
A Group – 1) Pune 2) Palghar 3) Solapur
B Group – 1) Satara 2) Raigad 3) Nashik 4) Jalna
C Group – 1) Ratnagiri 2) Thane 3) Beed 4) Hingoli
D Group – 1) Kolhapur 2) Sangali 3) Usmanabad 4) Latur
E Group – 1) Ahemadnagr 2) Mumbai City 3) Parbhani 4) Dhule
F Group – 1) Mumbai Suburb 2) Sindhudurg 3) Aurangabad 4) Jalgaon