Maharashtra team for Junior National announced – a blow to Mumbai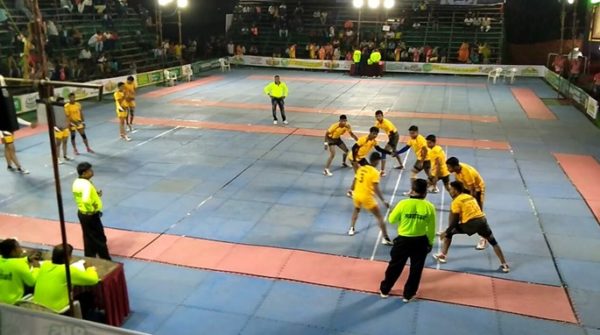 Maharashtra team has been announced for the 68th Junior National Kabaddi Championship starting from March 22 at Suryapet, Telangana. Kolhapur's Tejas Patil has been appointed as the captain of the team.
Tejas Patil's team will be like this for this tournament.
1. Tejas Patil – Kolhapur – Captain
2. Shivam Pathare – Ahmednagar
3. Akash Rudele – Mumbai Upnagar
4. Nilesh Shinde – Ratnagiri
5. Rohit Binniwale – Jalna
6. Suresh Jadhav – Aurangabad
7. Shubham Patil – Sangli
8. Aditya Shinde – Ahmednagar
9. Umesh Jagdale – Beed
10. Shubham Didwagh – Mumbai Upnagar
11. Shakti Singh – Thane
12. Rahul Dhere – Pune
As there was no selection trial competition this year, the state association had asked district associations to send list of selected players. The team was selected based on the field trial of these players. Kabaddi fans in Maharashtra expressed disappointment as there is not a single player from Mumbai in the team.