Maharashtra's probable squad for senior national tournament announced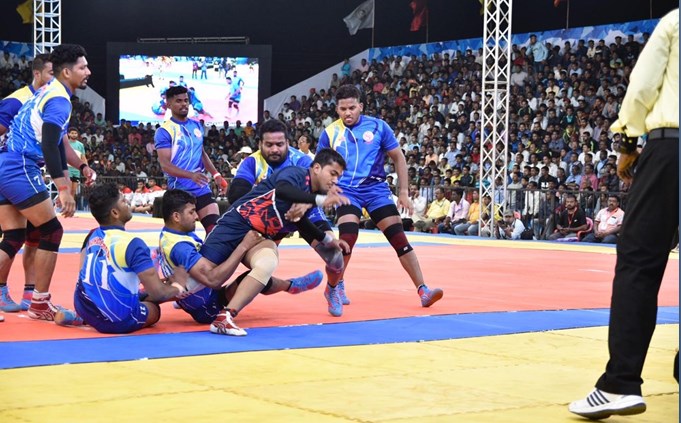 The 68th Senior Men's Group National Kabaddi Championship has been organized in Ayodhya, Uttar Pradesh from 13th to 16th April 2021. The selection trial of the Maharashtra State team participating in this competition was recently held at Baramati, Pune. From this trial, a probable team from the state of Maharashtra has been selected.
The state association has informed the district associations of the players included in the team that the players have been selected by letter. The players included in this potential team are as follows
Mumbai Suburban
Rishank Devdiga
Akash Kadam
Mumbai City
Sushant Sail
Pankaj Mohite
Omkar Jadhav
Sanket Sawant
Nandurbar
Dadasaheb Awhad
Nanded
Siddharth Desai
Vikas Kale
Sunil Dubile
Thane
Nilesh Salunke
Girish Irnak
Umesh Mhatre
Kolhapur
Ruturaj Koravi
Ratnagiri
Shubham Shinde
Ajinkya Pawar
Ajinkya Pawar
Palghar
Aniruddha Meher
Nashik
Akash Shinde
Pune
Sudhakar Kadam
Sangli
Krushna Madane
Dhule
Jitendra Shinde
The training camp of these players is starting from March 27. At the end of the camp, a final team of 12 players will be selected from these players.