Mator's team won the Women Kabaddi Tournament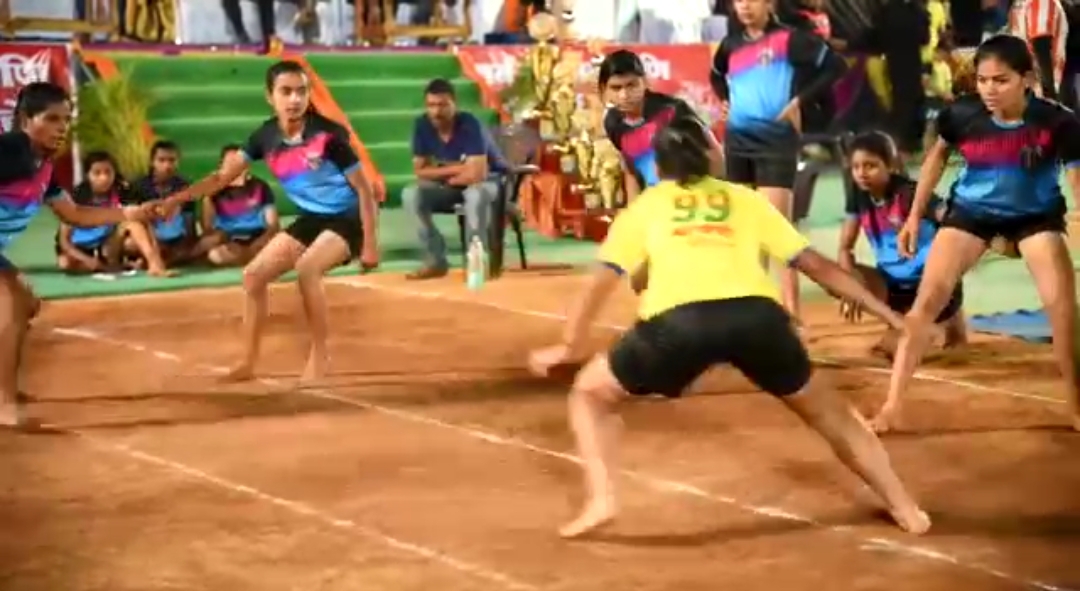 A Women Kabaddi Tournament was organized at Rajiv Gandhi Sports Stadium, Rohera Kaithal, Haryana. The team from Mator emerged as a champion there.
The winning team was given the trophy and cash reward of Rs.11,000 in the hands of Panchayat Head Sukhbir Singh.
The runner up team from Rohera village was given a cash reward of Rs.5,100. The Kabaddi players were given 80 Kabaddi kits.
Organizer and Sir Chhotu Ram Sports Academy player Balwan Singh and International player Surendra Singh and was present.
Mami Ram, Kabaddi coach Shamsher, Panchayat Head Sukhbir Singh, Baru Ram, Narendra Dhanda, Kuldeep coach, Birbal Bhagchand, Subhash and Satpal attended the prize distribution ceremony.