Most Followed Kabaddi Players On Social Media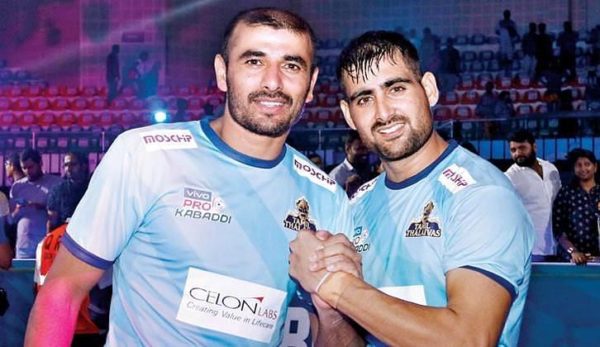 India's truly indigenous game Kabaddi became popular after Mashal Sports launched Pro Kabaddi League in 2014. Back in 2014, league and players got instant appreciation. Fans showered love on players.
Teams and players took help of Social Media to stay in touch with their fans. Interaction with fans across the country became easier due to social media platforms like Instagram and Twitter.
Legendary Kabaddi player and former Indian team captain Anup Kumar is the most popular Kabaddi player on twitter. Anup who turned coach for Puneri Paltan has more than 50 thousand followers.
Former Indian skipper Ajay Thakur, current Indian team captain Deepak Niwas Hooda have more than 40 thousand followers. Star raiders Rishank Devadiga and Pardeep Narwal are also in the list of most followed Kabaddi players on Twitter.
Rahul Chaudhari is the most popular Kabaddi player on Instagram. He has more than 3.5 lakh followers. Pawan Kumar Sehrawat, Pardeep Narwal and Ajay Thakur are also followed by more than 3 lakh people. Let's have a look at the popular Kabaddi players on Twitter and Instagram.
Top 5 Kabaddi Players on Twitter:
Anup Kumar – 54.3k
Ajay Thakur – 48.07k
Deepak Niwas Hooda – 45.9k
Rishank Devadiga – 22.7k
Pardeep Narwal – 9893
Top 5 Kabaddi Players on Instagram:
Rahul Chaudhari – 353k
Pawan Sehrawat – 342k
Pardeep Narwal – 318k
Ajay Thakur – 303k
Deepak Niwas Hooda – 290k