Mrs. Shailaja Jain will receive this prestigious award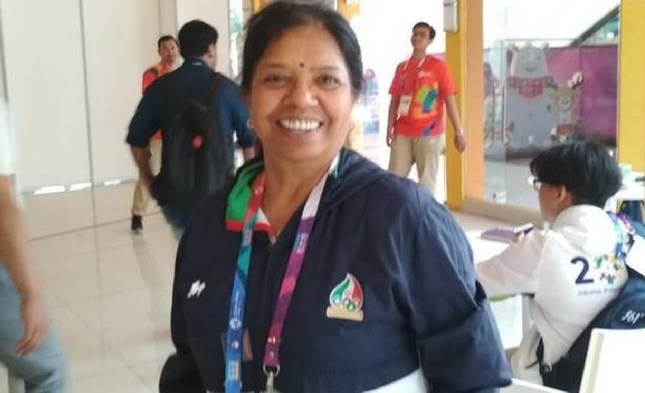 Kabaddi is now becoming a global sport, not just limiting its presence in India but has made it to all the parts of the globe. Recently, Iran Men's and Women's Kabaddi Team won the Gold medal in the Asian Games 2018.
It's a revolution that has taken place in World Kabaddi. Though the Indian team's supremacy has come to an end we can say that Kabaddi is on a growing spree like never before.
Iran Women's Kabaddi Team coach Mrs. Shailaja Jain, an Indian was the talk of the town behind Iran's scintillating performance against Indian team in the final of Asian Games 2018 where Iran clinched Gold by beating India 27-24.
On 2nd February Mrs. Shailaja Jain will be honored with 'Symbiosis Krida Bhushan Award' at Symbiosis Sports Centre at 4 pm. MP Anil Shirole will give the award consist of Cash Reward Rs. 21,000, momento and honor.
The committee of Dr. S B Mujumdar will be the president of the event. President of Pune District Kabaddi Association Vasanti Borde, Vice President of Maharashtra State Kabaddi Association Smita Bodas and Founder of Advait Sports Center Dr. Madan Kuthule has nominated Mrs. Shailaja Jain to receive the award.
Since 2001 this award has been given to those personalities who have given immense contribution in the sports industry but still got ignored. This award is given to recognize the performance of these personalities.