Murthal Magnets emerged as a winner of Yuva Kabaddi Series 2022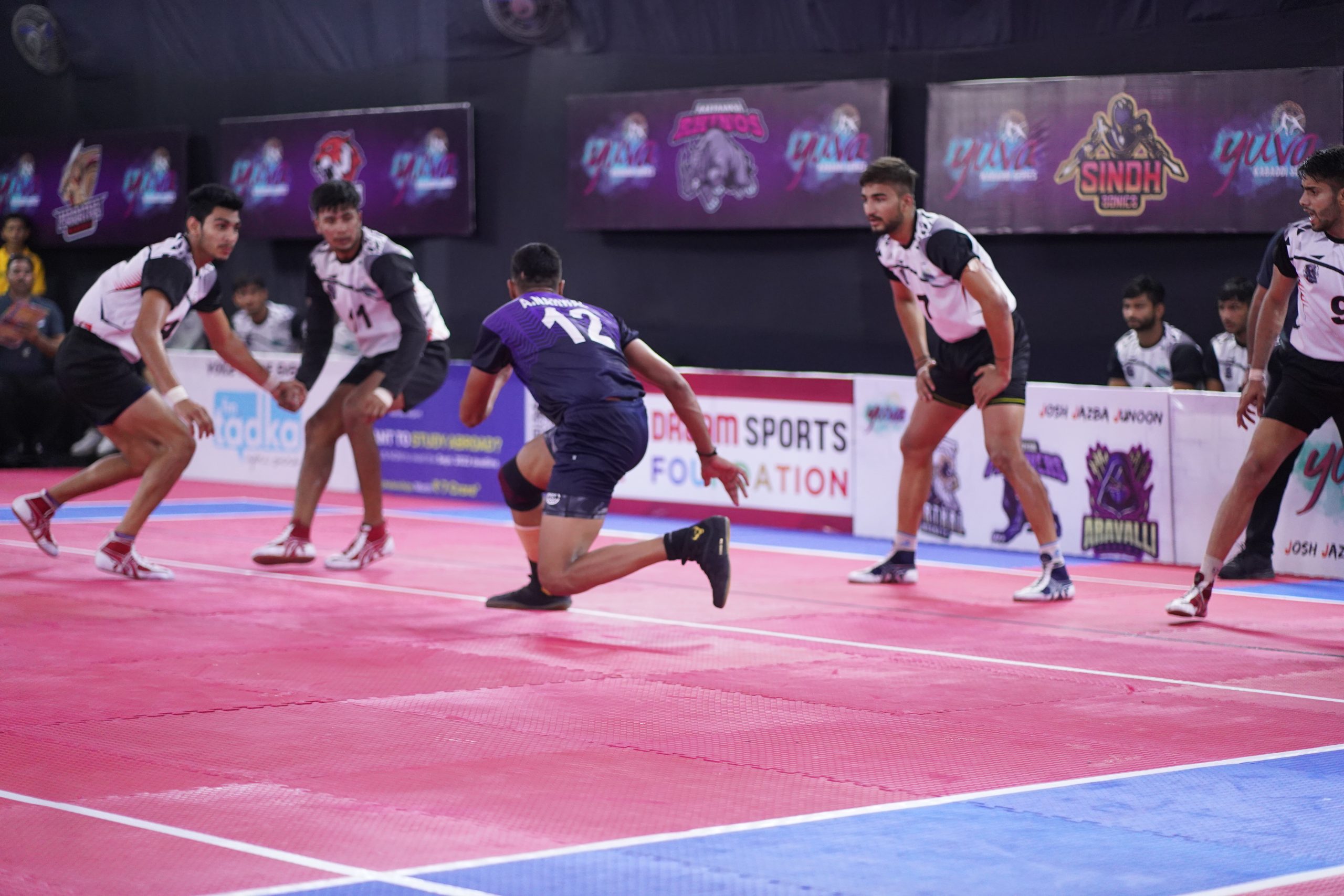 The Yuva Kabaddi Series was inaugurated on 28th May. Jaipur district, Rajasthan state was the venue of this tournament. 124 matches were played in this competition.
10 teams have participated in the survival round of this competition. After that 8 teams made it to the booster round. 6 teams competed at the challenger round.
Yesterday (3rd July) Murthal Magnets defeated Periyar Panthers 45-42 to win title of Yuva Kabaddi Series 2022. Ashu Malik & Vinay Virender starred in team's title hunt.
Pro Kabaddi League player Rohit Kumar & commentator Suhail Chandhok were present yesterday. Stars like Manjeet Chhillar, Deepak Niwas Hooda encouraged players earlier.
Murthal Magnets won qualifier 1 against Hampi Heroes 48-21 to reach the final. On the other hand Periyar Panthers took a long way to enter the finals.
In qualifier 2 Kaziranga Rhinos defeated Aravalli Arrows 37-36. Periyar Panthers belated Tadoba Tigers 37-33 in eliminator 1. Hampi Heroes thrashed Kaziranga Rhinos 38-36 in qualifier 3.
Periyar Panthers defeated Aravalli Arrows (49-37), Kaziranga Rhinos (49-42) & Hampi Heroes (35-20) in eliminator 2, 3 & 4 respectively. Then Periyar team went into the finals.