New registration process is started for all the Kabaddi players from Maharashtra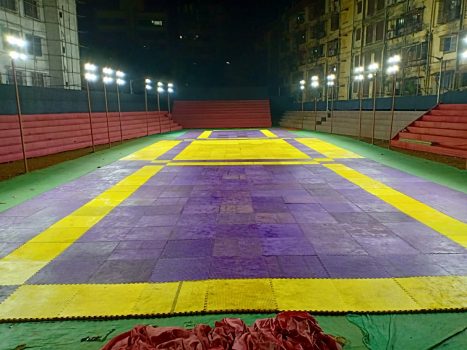 Kabaddi fans are getting to see Kabaddi tournaments on regular basis. Due to Coronavirus pandemic multinational Kabaddi events were not happening. But as the pandemic risk is lower Kabaddi tournaments have been resumed.
Vivo Pro Kabaddi League season eight also held in the month of December. Also national, state, district level competitions are happening. Soon multi-lateral Kabaddi tournaments like Asian Games 2022 will take place.
In Maharashtra, many Kabaddi tournaments (MSKA) are taking place. Under the observation of Maharashtra State Kabaddi Association players take part in there. MSKA has asked its players to registers themselves on MSKA website.
They have issued some guidelines regarding that:
1) Local team player will have to pay Rs. 500 & Professional player will have to pay Rs. 1000 as registration fees. Only registered players will be allowed to play in various state & national level tournaments.
2) After registration players will need to seek approval of their concerned District Kabaddi Association.
3) All the decisions regarding replacement of the player will be taken with the regulations of MSKA.
Players can contact following people for any queries regarding the registration process:
Mahesh Gude – 9702128735
Atul Gaonkar – 9969981193
Gajendra Ghag – 9769089978