Not Anup or Manjeet, this player is Srikant's role model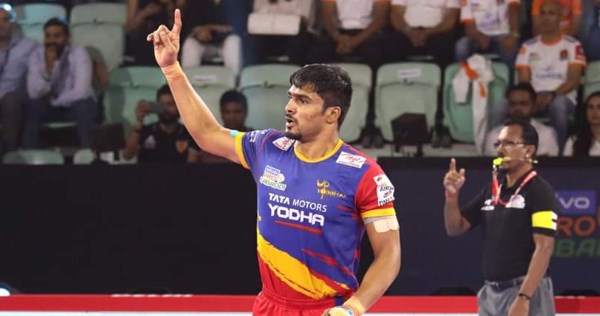 Every player has someone as their idol or inspiration. Many players start their careers by taking inspiration from their idols. The story of Shrikant Jadhav, a leading player of India and Pro Kabaddi League team UP Yodha, is no different. Who is your idol? Whom do you look up to play Kabaddi? Srikanth recently commented on this. He was speaking at an Instagram live session called Mat and Masala Chai organized by the UP Yodha team.
Speaking on the occasion, Srikant said,
"I consider former India captain, Arjuna Award winner Pankaj Shirsat, as my role model. I started playing kabaddi after watching him play. Pankaj is also from Ahmednagar district. He is currently working as a DYSP in Mumbai."
Pankaj Shirsat has represented India seven times. Under his leadership, India had won the 2007 Kabaddi World Cup.
Speaking on the occasion, Srikanth also spoke about how kabaddi started in his life. He said
"I started with athletics. After that, I turned to kabaddi. I wanted to do something different as the financial condition at my home was bad. While playing kabaddi I came to the Sports Authority of India in Mumbai. I was selected by Kevalchand Sutar and Sushma Sahasrabuddhe. I met Nitin Madane at SAI, Mumbai. At that time, Nitin was working harder on me than on himself. He was practising with me and doing it himself."
Later on, Srikanth played in the national tournament from Maharashtra and Vidarbha.