Not Pardeep, but this player is the real Dubki King!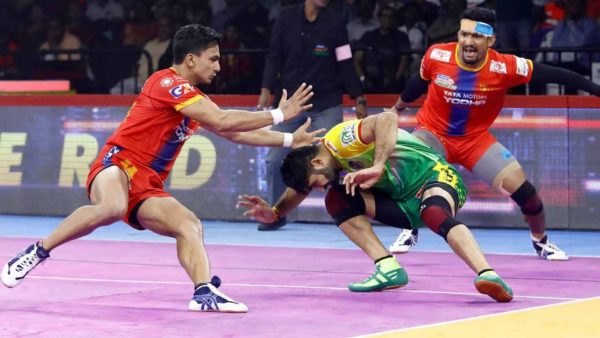 India's leading raider Pardeep Narwal has won the hearts of many with his game. He is the only player in the Pro Kabaddi League to score eight points in a single raid, the first player to score 1000 points, the player with highest Super Raids, the highest Super 10s, and has earned himself a name of a record-breaker.
Although Pardeep is shrewd as a raider, he is constantly in the spotlight due to his dubki skills. Many young players feel that they should be able to possess dubki skill like Pardeep.
Although Pardeep made the technique of dubki famous, Pardeep did not use dubki for the first time. Shabbir Bapu is the first player to use the dubki technique. Shabbir Bapu had caught everyone's attention using this technique in the first season of Pro Kabaddi. Unfortunately due to injuries, he did not get the support he needed from his body to use dubki effectively.
In the following season, Pardeep caught everyone's attention with his dubki technique and started using it a lot. Therefore, Shabbir Bapu's name was unknowingly left behind. Shabbir Bapu is happy that Pardeep is called Dubki King. He even said so in an interview. Shabbir Bapu had won the Pro Kabaddi title from U Mumba. Last season, he played for the Tamil Thalaivas team.