Now that is some friendship! He gave the award he won to his friend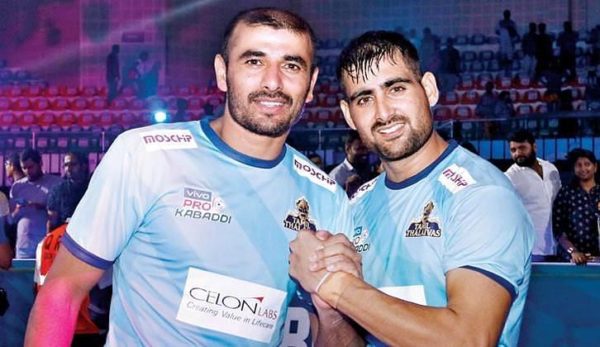 The Pro Kabaddi League's 'Beyond the Mat' has so far attracted a number of players. Such events are being organized to keep the fans connected as the coronavirus put a stop on conducting matches. The second season of this program has started from October 4. Former India captain Ajay Thakur was present in the first part of the second season of 'Beyond the Mat'.
He chatted on a number of topics during the event, which was streamed live from the Instagram handle of the Pro Kabaddi League. Meanwhile, he also spoke about his friendship with Rahul Chaudhary. Ajay had given his best raider award to Rahul in a competition held in Panvel a few years back.
Talking about this, Ajay said, "Rahul was new to the team at that time. I was playing for Air India and was the leading raider in the team. Still, I sent Rahul more often to raiding. But the audience was chanting my name as the best raider. At that time, Rahul was upset. There was prize money of Rs 25,000, I thought Rahul should get the award, so I called him on stage. He played well and I think he deserved it."
Ajay further said, "Rahul had said then, we will divide the prize between the two of us. But I told him to keep the full amount of the prize to him. By this act, I wanted to encourage a new generation player like Rahul. This moment will be remembered by both of us and the audience forever."
By giving his award to Rahul, Ajay had shown that he is not only a good kabaddi player but also a good person.
Ajay also said that frog jump is his favourite move. He also said that winning the World Cup in 2016 is an unforgettable moment in his life.
Ajay has so far played 115 matches in Pro Kabaddi and scored 811 points. He has also led the Indian team. He was part of the Indian team that won the 2014 Asian Games and the Indian team that won the 2016 World Cup. He has also been honoured with Arjuna Award and Padma Shri Award. He is the first kabaddi player to receive the Padma Shri award.