Once afraid to play Kabaddi, he later became the captain of India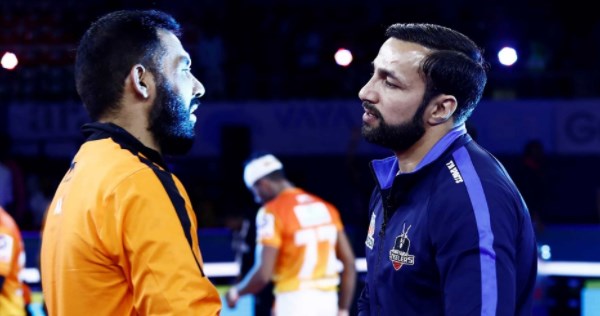 As a child, he was more interested in cricket. His elder brother used to play kabaddi but he was afraid to play kabaddi. He thought that he would not be able to play kabaddi. Going forward, the same player became the captain of India. We are talking about the famous kabaddi player Rakesh Kumar. Rakesh recently shared information about his kabaddi journey. He was speaking at an Instagram live session organized by Haryana Steelers.
Speaking on the occasion, Rakesh said, "I used to play cricket when I was a kid. I didn't like kabaddi very much. My elder brother used to play kabaddi. A friend urged me to play kabaddi. Even then I was scared to play kabaddi. Eventually, he forced me to go to kabaddi ground. Even after reaching there, I was confused about how I can be a fit among these guys?  Again, my friend convinced me and that's how my kabaddi started."
"As I started playing kabaddi, my interest in the game grew. I loved kabaddi as a game that could be played without any major expense. Later in 1997, I started playing for the school team. At that time, players getting selected in Nationals used to get a nice kit. I fell in love with the kit and worked hard to reach the national competition. I was very happy to get the kit."
Going forward, it was Rakesh who played in the senior national tournament for Delhi. In his first year, he played a key role in helping Delhi win the national title after 32 years. Shortly afterwards, in 2003, he got a place in the Indian team. He won the 2004 and 2007 World Cups for India. He led India to gold medals at the 2006 and 2010 Asian Games. The following year, in 2011, the Government of India honoured him with the Arjuna Award for his contribution to Kabaddi.