Our over confidence cost us the Gold Medal: Coach Ram Meher Singh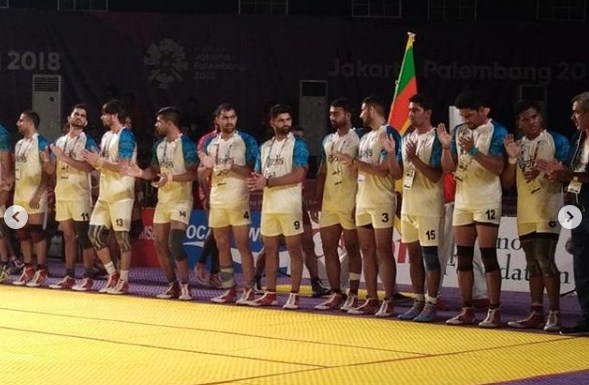 In the history of 28 years of Asian Games, Indian Kabaddi failed to finish it on the winning dais. For the first time ever they finished the games with a Bronze medal. The entire blame of this historic defeat is taken by Indian Team Coach Ram Meher Singh where he said that the overconfidence of team cost them the Gold.
Our team had world's best raiders in the form of Skipper Ajay Thakur, Pradeep Narwal, Monu Goyat, Rahul Chaudhary, Rohit Kumar, Rishank Dvadiga. We had defenders like Mohit Chhillar, Girish Ernak and all-rounders like Deepak Hooda, Sandeep Narwal. Our team is still one of the best, but it was our bad luck that we could not win that day, said the coach.
Talking about Indian team's performance he said, we had a complacent attitude against South Korea. When Korea defeated us we came under pressure and did not come out of it. Its adverse effects were seen in the match against Iran and we lost the Gold medal.
We had to satisfy with the Bronze for the first time in 28 years. If our team had been in its best form results would have been different. So I should take all the responsibility for the defeat. Now players are slowly forgetting this loss to look forward to the next preparations.
Other teams like Indonesia did well at the tournament. It was a new team and still managed to win three matches. And all credit goes to their coach Chhaju Ram Goyat. Because he picked up the team from the base, trained them and they did well. If they would have won one more match, they would have made it into the semifinals and would have also been a contender for a medal. We all should praise them.
Though we have failed to clinch the Gold, our team is willing to show their form again. We will play the Kabaddi World Cup 2019 with full energy and we will prepare hard for it. All our players are best in the world. Win or loss is part of the game. We will definitely win Gold in Kabaddi World Cup 2019, said Ram Meher Singh.