Patna Pirates Signed Off PKL 9 By Winning The Game Against Bengal Warriors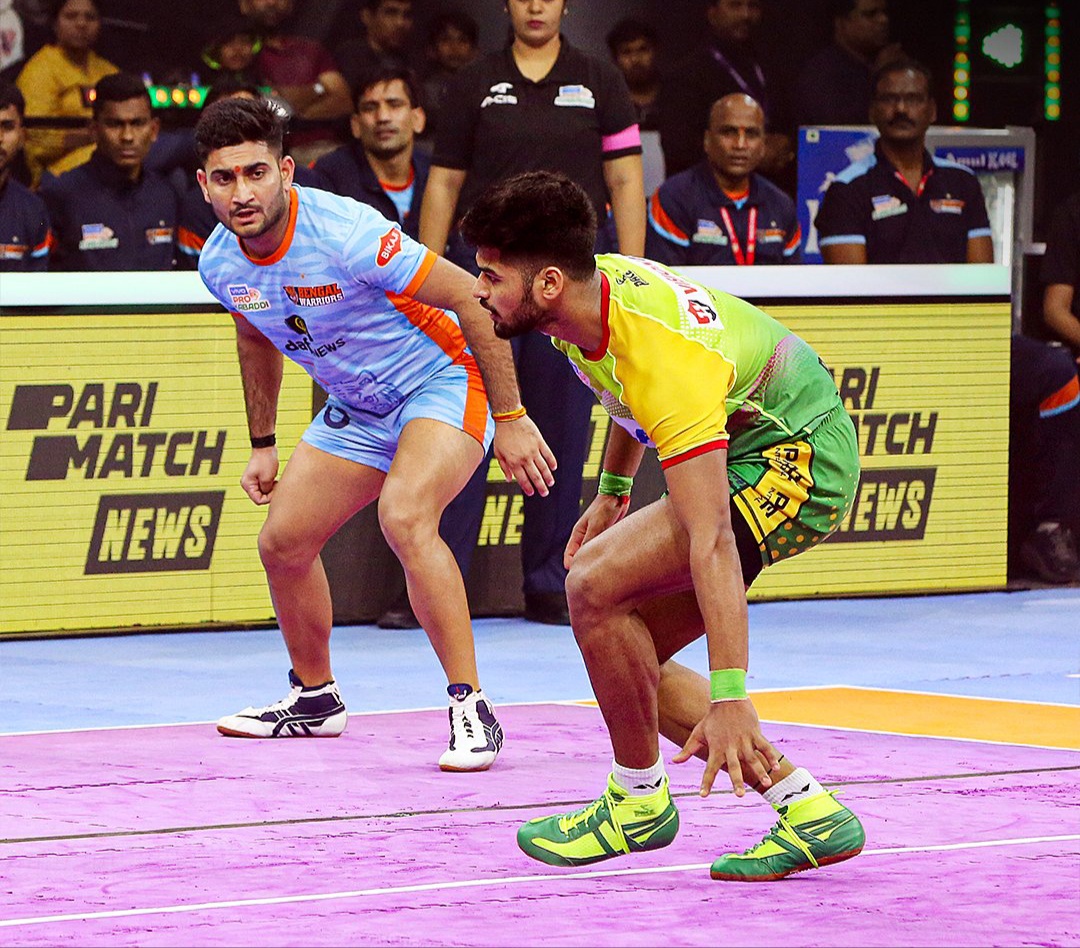 Tonight in the last match of league stage at Vivo Pro Kabaddi League Season nine Patna Pirates crushed Bengal Warriors 49-38. It was also the last match of both teams.
Patna Pirates inflicted an early all-out on Bengal Warriors. Soon Bengal Warriors inflicted an all-out on Patna. Patna led the first half as 18-17.
In the starting minutes of the second half, Patna inflicted third all-out on Bengal. Patna consolidated the lead by inflicting third all-out on Bengal.
They won the match easily. Ranjit Naik picked up 2 tackle & 9 raid points. Mohammadreza Chiyaneh earned a high 5 with 7 tackle points.
Sager Kumar scored a high 5 with 7 tackle points Bengal's Akash Pikalmunde picked up a super 10 with 11 raid points. He took 1 tackle point too.
Parveen Sethpal & Amit Sheoran had 4 tackle points each.
Top Raider: Akash Pikalmunde – Bengal Warriors – 11 Raid Points
Top Defenders:
Mohammadreza Chiyaneh – Patna Pirates – 7 Tackle Points
Sager Kumar – Patna Pirates – 7 Tackle Points