Patna Pirates Team Analysis For PKL 9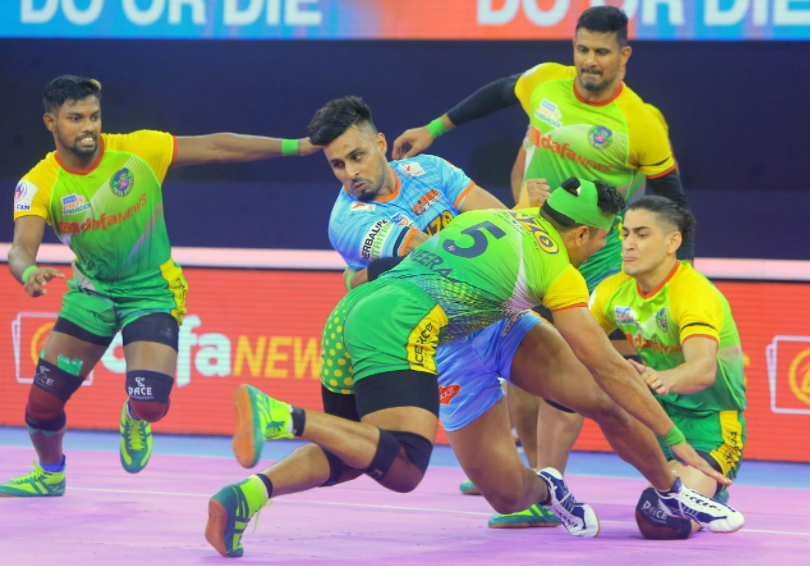 Three times title winner team Patna Pirates is owned by Rajesh shah. The team is the runner up of season 8. Under the guidance of coach Ravi Shetty & captaincy of Neeraj Kumar the team will play their first match against Puneri Paltan on 8th October.
22 players are there in Patna Pirates team.
Patna Pirates Squad in PKL 9:
Neeraj Kumar (Captain), Monu, Mohammadreza Chiyaneh, Sajin Chandrasekhar, Manish, Rohit, Ranjit Venkatramana Naik, Thiyagarajan Yuvaraj, Anuj Kumar, Naveen Sharma, Rohit Gulia, Sachin, Sunil Narwal, Daniel Omondi Odhiambo, Abdul Insamam S, Shivam Chaudhari, Anil Surendra Tomar, Sushil Gulia, Vishwas S, Sagar Kumar, Sukesh Hegde, Akash Bodake
Complete Analysis:
Raiders
Sachin will be the primary raider for Patna team. He was their top raider in the last season. Other young raiders such as Monu, Anand Tomar, Sushil Gulia, Vishwas S, Rohit, Ranjit Naik & Anuj Kumar are there in the team.
Defenders
Sunil as a right corner & Skipper Neeraj as a left cover will defend Patna team. Rest all young players such as Thiyangrajan Yuvaraj, Manish, Shivam Chaudhary & Manish Sharma can play at different positions.
All-Rounders
Mohammadreza Chiyaneh as left corner & Sajin C as left cover will be part of defense. Rohit Gulia might be seen as supportive raider. Sagar, Kamer, Abdul Insamam & Daniel Odhiambo are other all-rounders in Patna team.
Offense looks slightly over dependent on Sachin. New raiders' major responsibility will be to support Sachin. So that he can go for raiding fearlessly. The defense is same as the last season. It is one of the most balanced defensive combinations.
Possible Starting 7 for Patna Pirates in initial matches of PKL Season 9:
Right Corner – Sunil
Right In – Monu
Right Cover – Neeraj Kumar
Center – Sachin
Left Cover – Sajin C
Left In – Rohit Gulia
Left Corner – Mohammadreza Chiyaneh