Patna Pirates win the first match against Haryana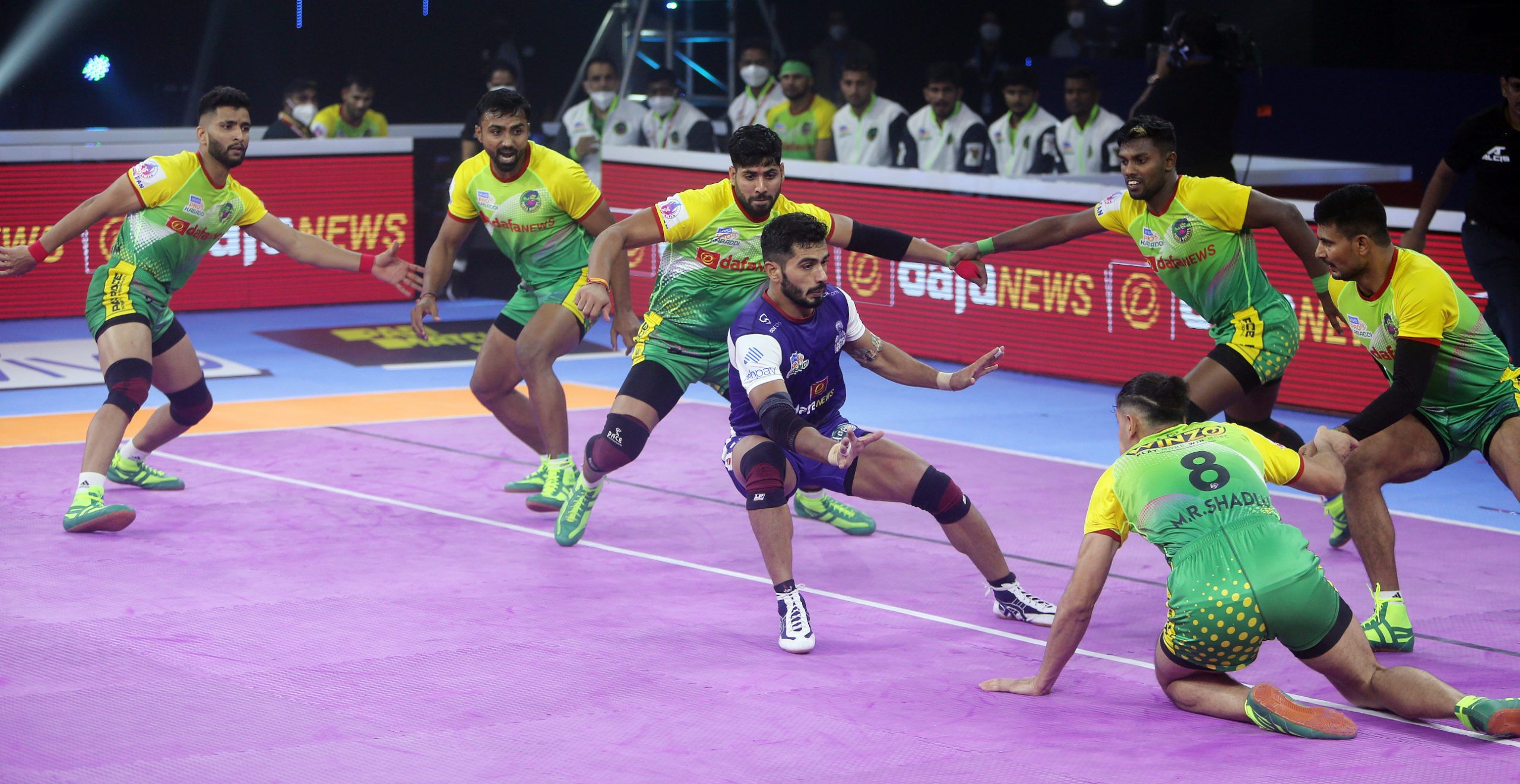 A dazzling 15-point display from Monu Goyat and a couple of clutch raids from Sachin in the dying moments led Patna Pirates to a thrilling 42-39 win over the Haryana Steelers. Rohit Gulia finished with a Super 10, while Surender Nada picked up a High 5 for the Steelers.
The first half saw both teams score in bursts. Vikash Kandola got off to a hot start, helping his side take a 4-1 lead and reducing the Pirates down to just three on the mat. An error from rookie Meetu Mahender and three quick points from Sachin saw Patna take the lead.
Pirates captain Prashant Kumar Rai added four points in two raids to his team's total and left the Steelers with two players on the mat. But the momentum swung in the Steelers' favour after a Super Tackle from Surendar Nada and a four-point Super Raid from Rohit Gulia, leaving the Pirates with just two on the mat. Haryana's defence and Kandola swiftly picked them both off to help their side inflict the game's first All Out.
Both sides scored four points in the final three minutes of the half and headed into the halftime break with the Steelers leading 22-15.
Early in the second half, Goyat quickly turned the tide of the contest with some impeccable raiding. The veteran added four points to his team's tally and left the Steelers with just one player on the mat. The Pirates' defence pinned the raider down to inflict an All Out and take a one-point lead.
Goyat then added three more points to his tally, first with a stellar ankle hold on Kandola and then a two-point raid immediately after, which completed his Super 10, to help the Pirates take a six-point lead.
And the chaos ensued.
Down to just three players on the mat, Haryana's defence managed two Super Tackles in succession to cut the Pirates' lead down to just a couple of points. Goyat responded to his setback with a Super Raid that left the Steelers with a solitary player on the mat. He managed to pick a touch point, which revived Surender Nada, who Super Tackled Goyat to cut Patna Pirates' lead down to just one.
A crucial tackle from the Pirates' defence helped their side take a two-point lead. With under 30 seconds left, Gulia earned a point for his side and left just enough time on the clock for one last raid. Playing a high line with just three on the mat, the Steelers had to pin down Sachin to win the game. But the raider escaped with two touch points to win the game for the Pirates. Top Performers
Patna Pirates
Best Raider – Monu Goyat (14 Raid Points)
Best Defender – Sajin C (3 Tackle Points)
Haryana Steelers
Best Raider – Rohit Gulia (10 Raid Points)
Best Defender – Surender Nada (5 Tackle Points)