Pawan Sehrawat reveals why he wears jersey number 17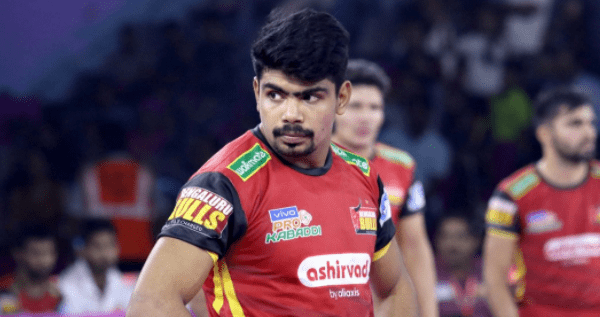 India's leading kabaddi player Pawan Kumar Sehrawat always wears the number 17 jersey. Now the reason behind this jersey number has come out. Pawan himself has given information about this.
Pawan recently uploaded a photo of the school's identity card on his Instagram story. This photo shows Pawan's roll number 17. This is the reason behind the his jersey number.
Pawan said, "Many people asked the reason behind my love towards jersey number 17. So here is my secret behind it. From school roll number to jersey number. It's even a long hard working journey for me."
Pawan's performance in the Pro Kabaddi League had caught everyone's attention. He has also done well in the Senior National Kabaddi Championship. All eyes will be on how he performs in the upcoming Senior National Kabaddi Championships in Uttar Pradesh.